Overview
If you organize a WebEx meeting, regardless of whether or not you host it, you are considered the meeting "owner". Meeting recordings and attendance records are available to the meeting owner after the meeting has concluded.
WebEx Website
Navigate to icom.webex.com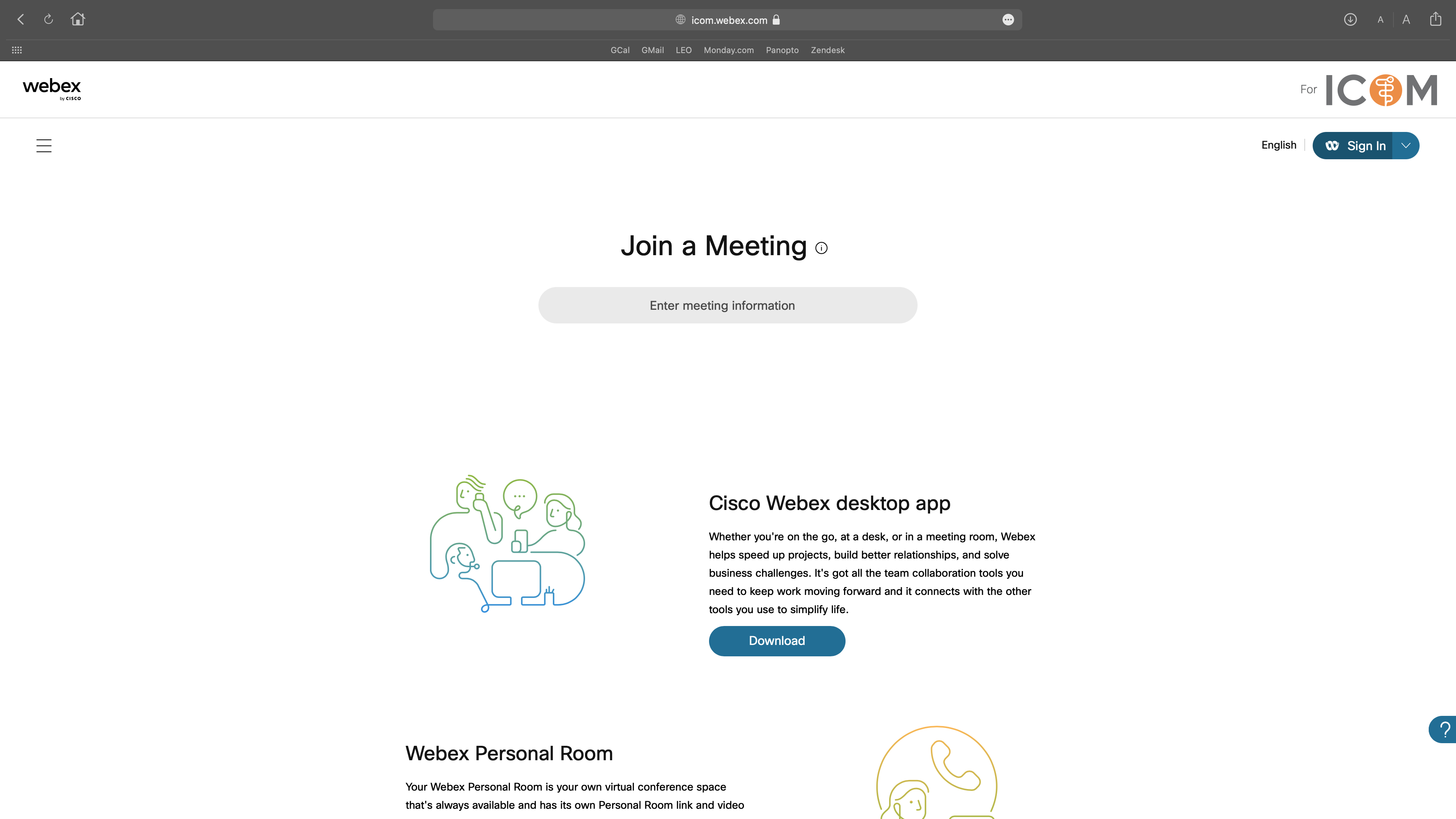 Select "Sign In" in the upper right corner.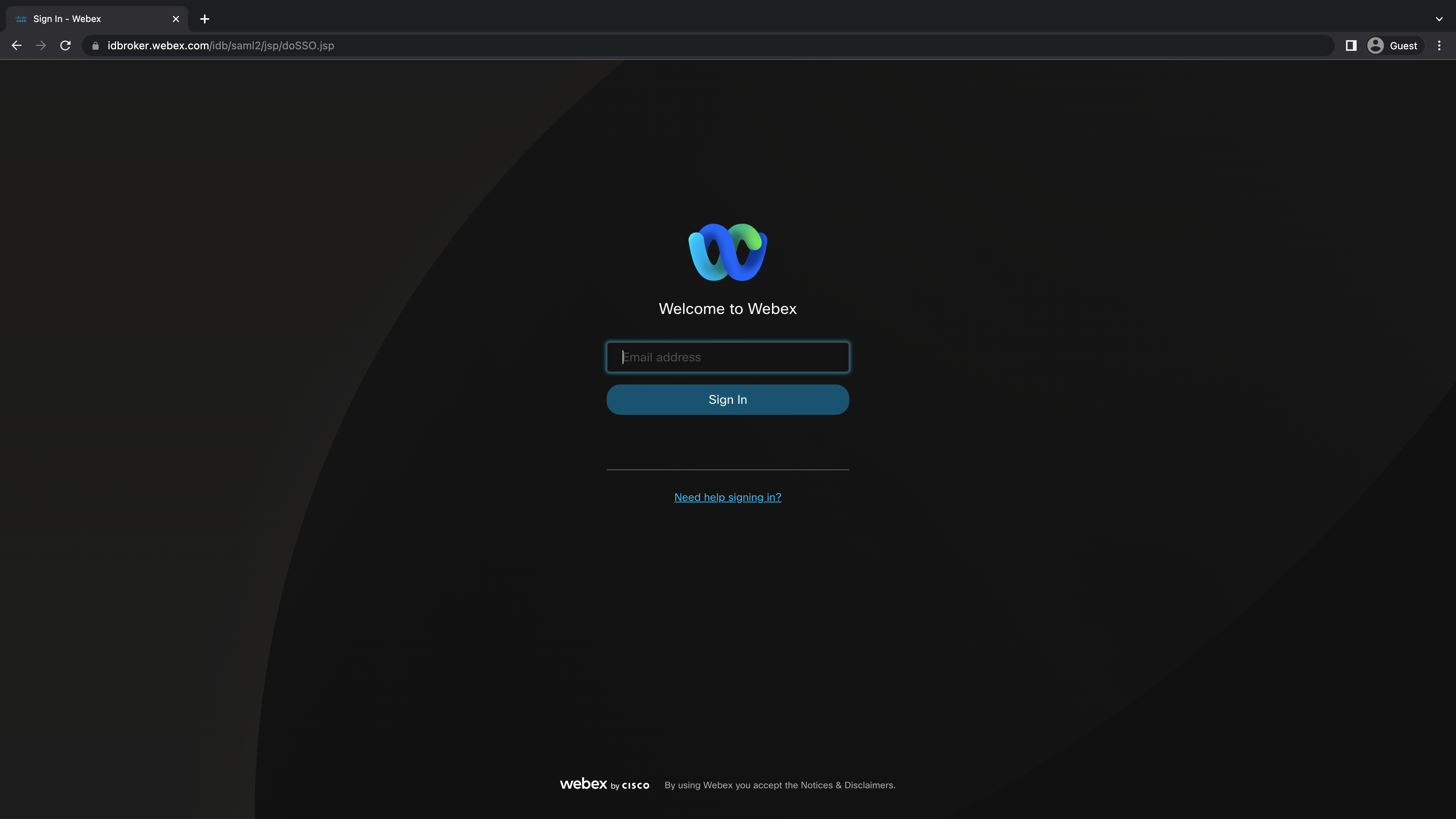 Enter your ICOM email address and select "Sign In".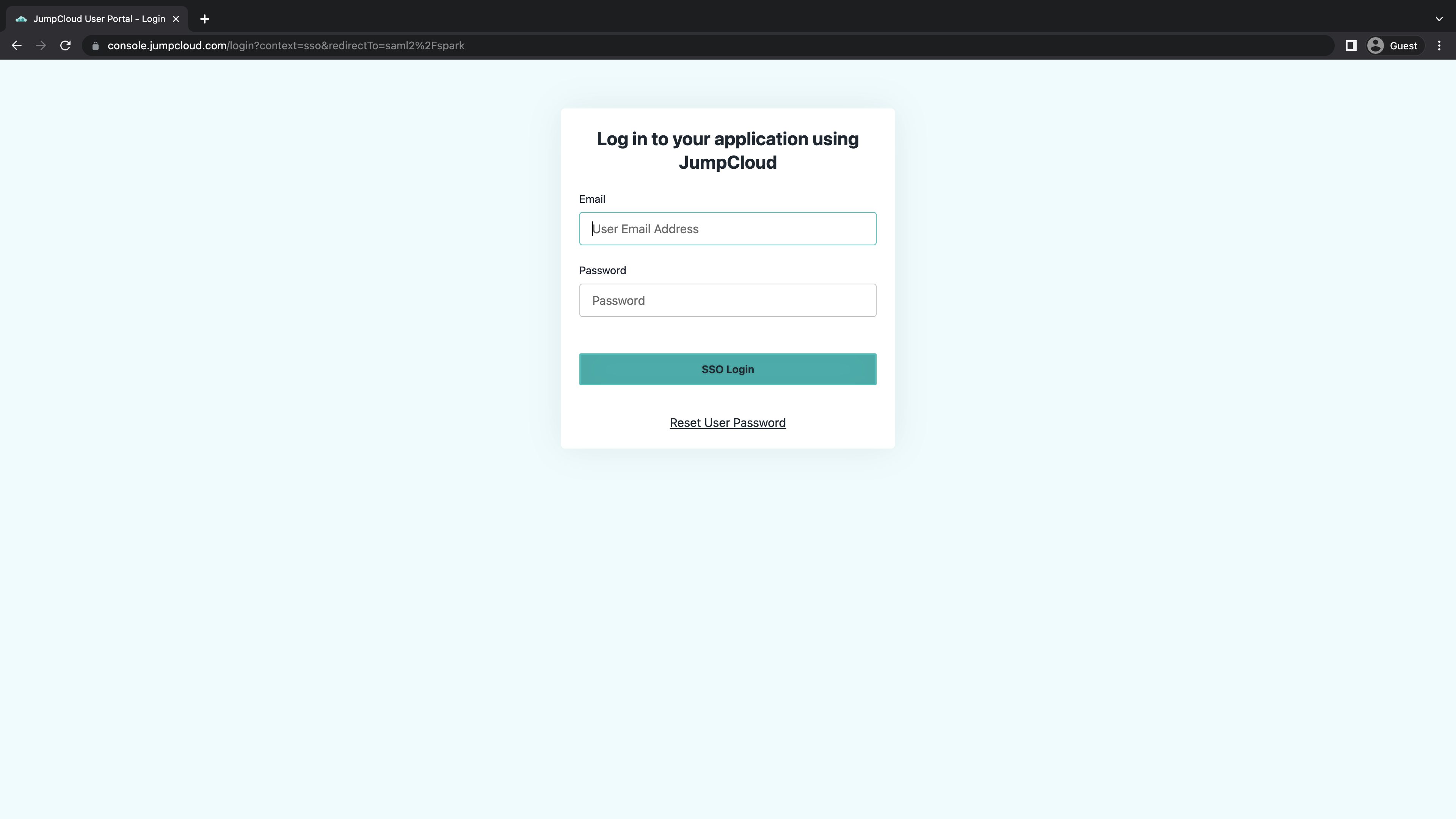 Enter your JumpCloud credentials and select "SSO Login".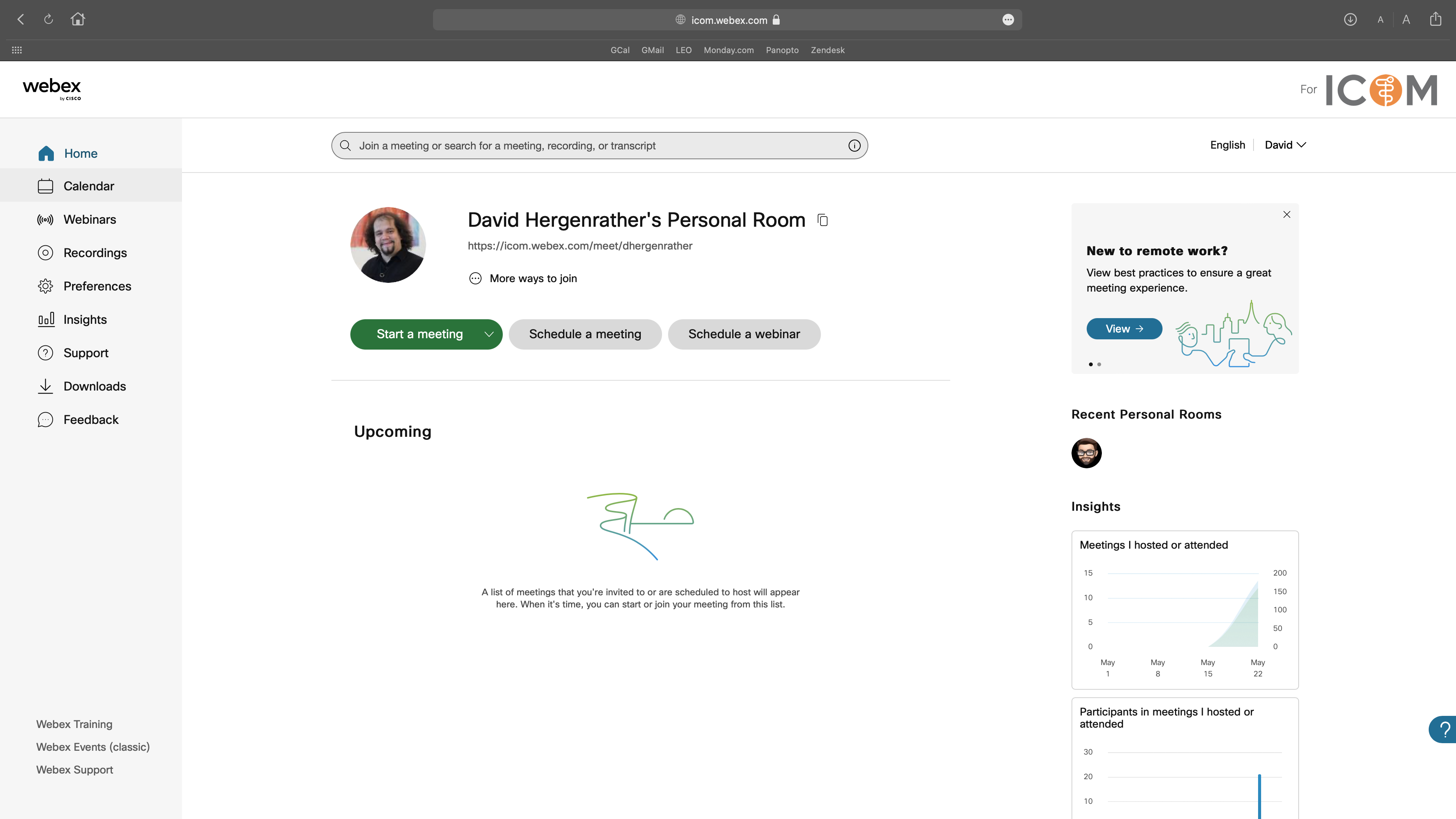 Select "Calendar" from the left side panel.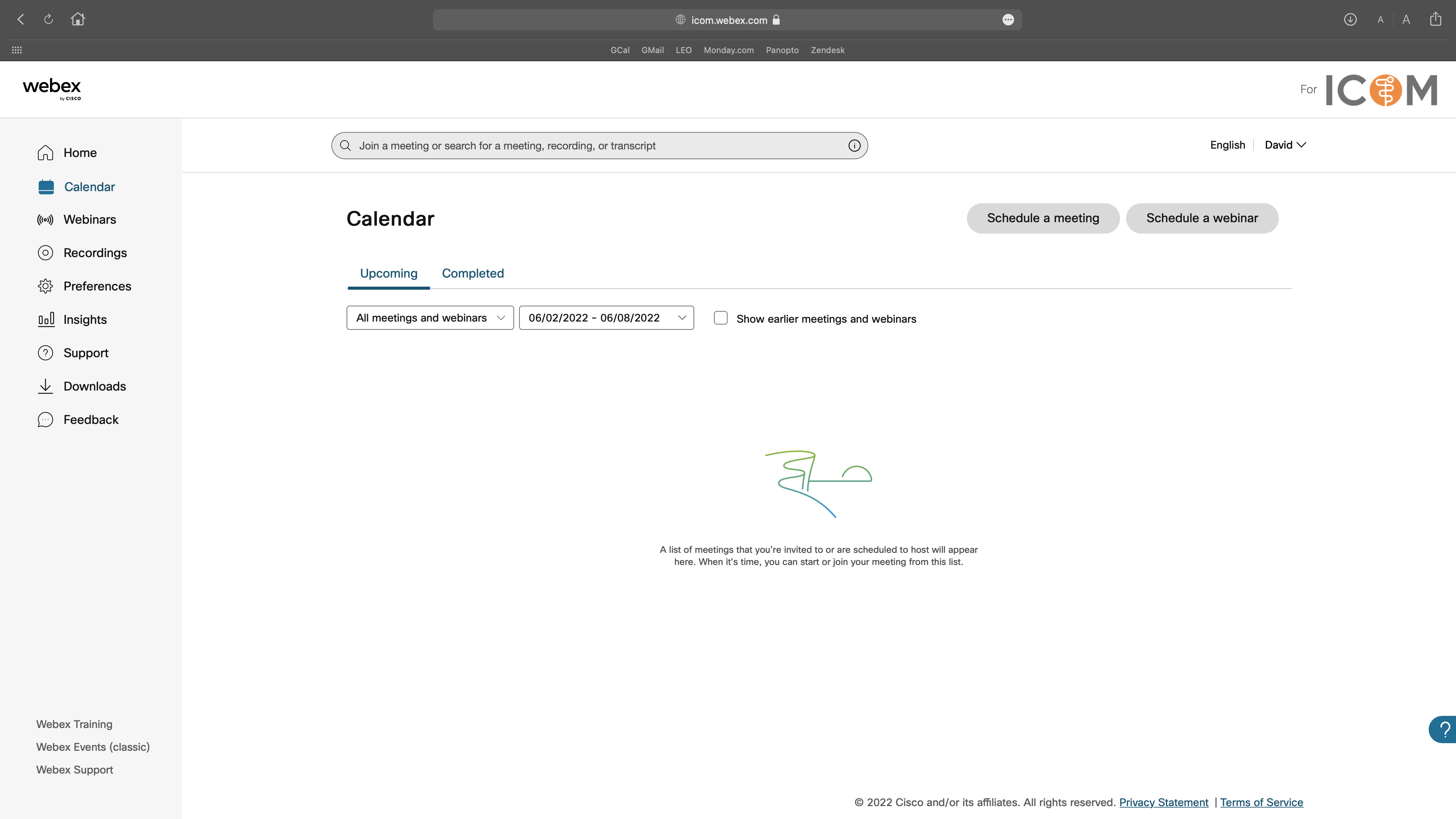 Select "Completed" immediately to the right of "Upcoming".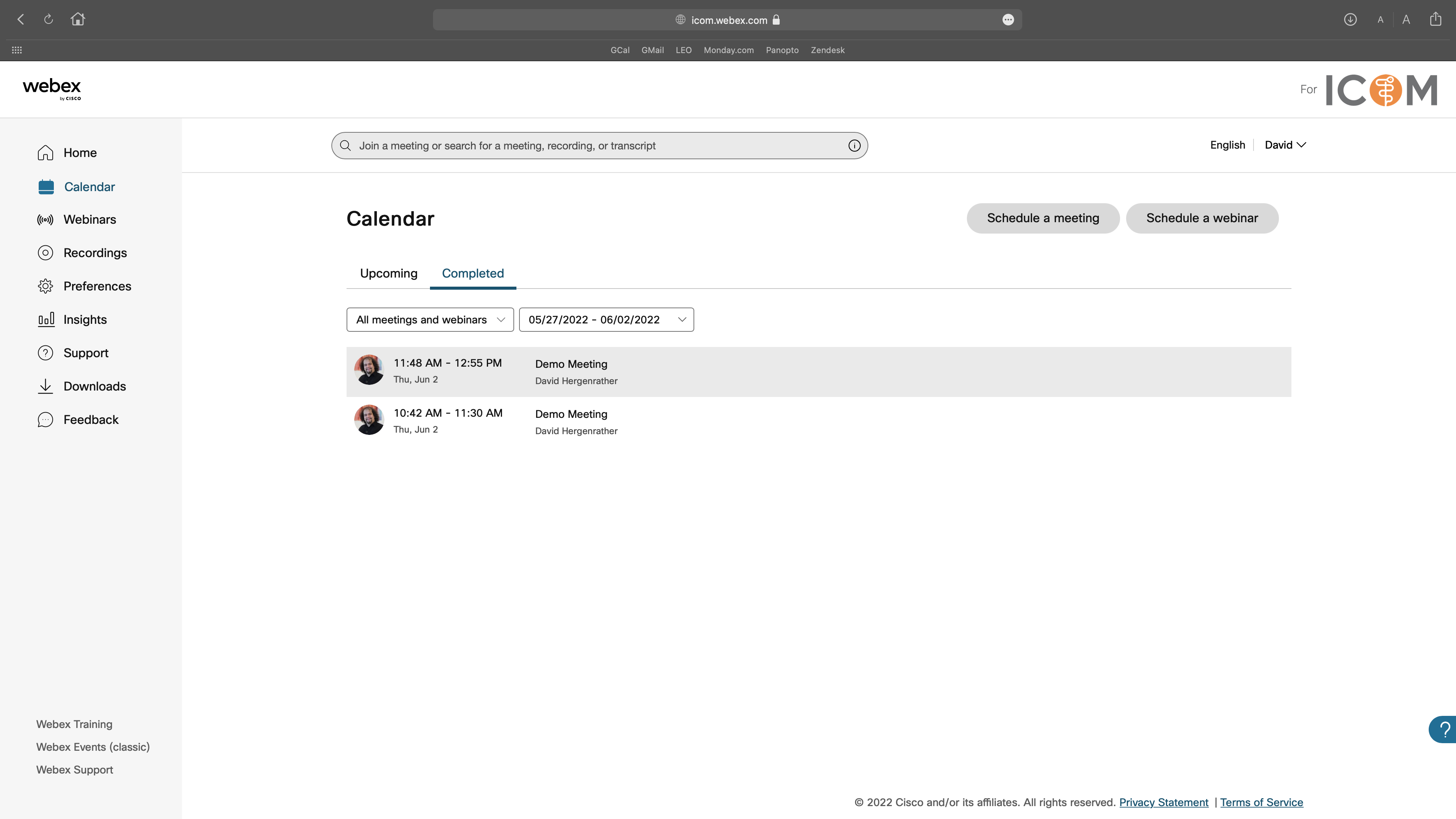 Select the meeting.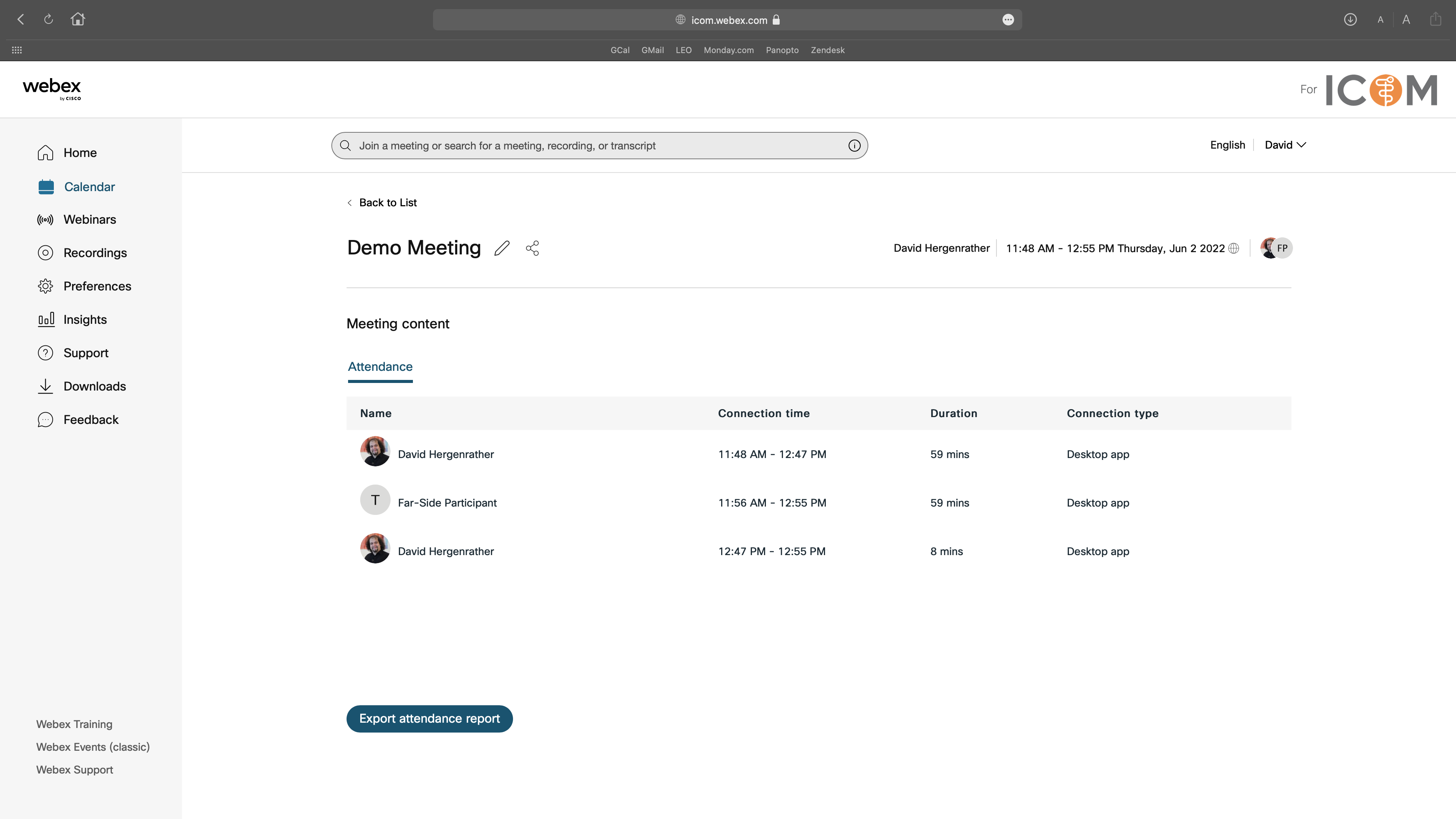 Select "Export attendance report".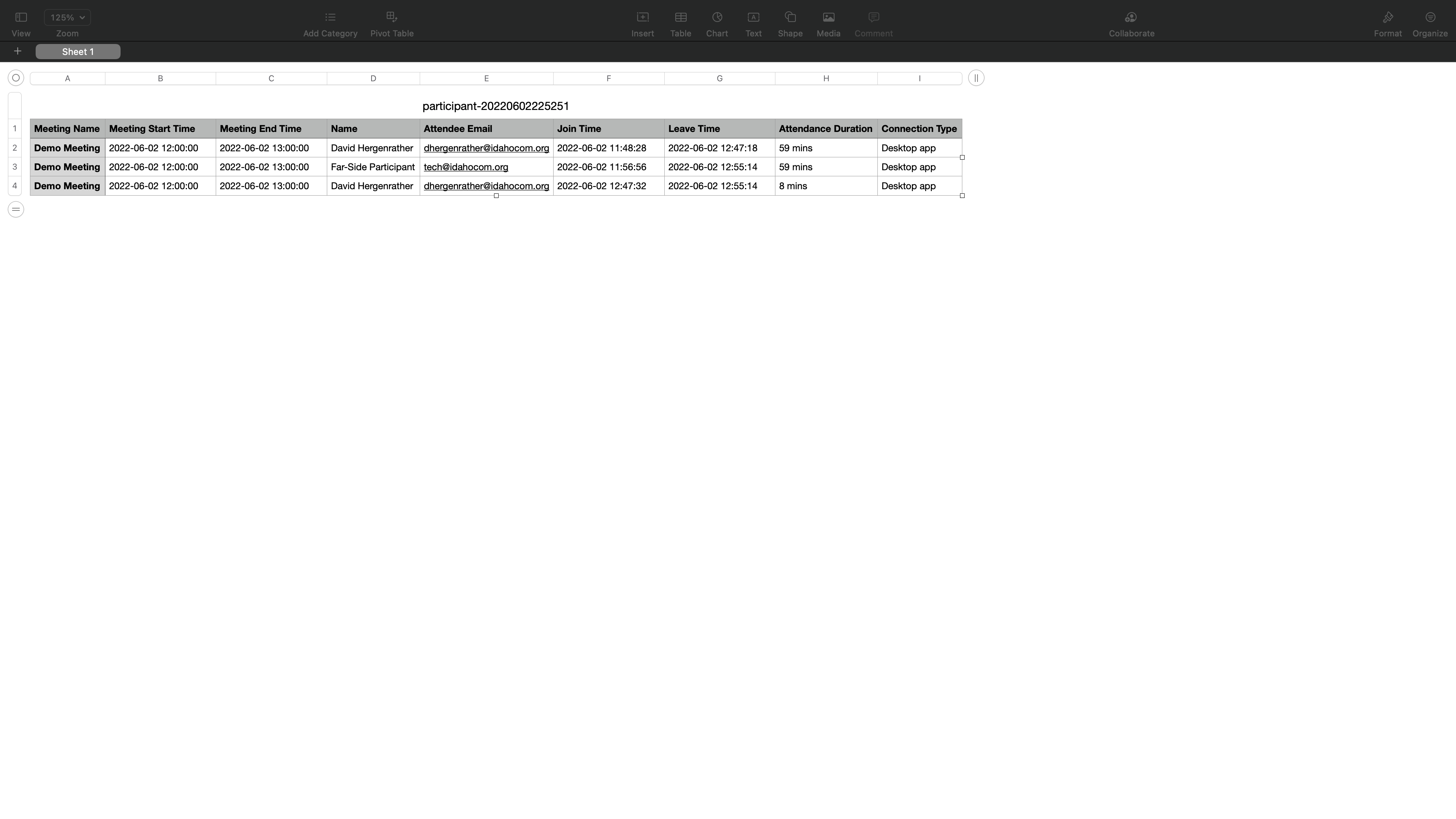 This will download the record of attendance in CSV format for all WebEx participants with their join times and leave times.