Overview
Presenters can upload several different file types to annotate or mark up. Participants can switch between all whiteboards and documents that are being shared by clicking the drop-down arrow at the top center of the whiteboard and selecting the whiteboard or document.
Participants joining via iPadOS devices can share and view all whiteboards, and whiteboards shared from iPadOS devices can be viewed by any device. Participants joining via the desktop application can share and view whiteboards, however participants joining via room kits cannot share or view whiteboards from the desktop application. Participants joining via browser can view whiteboards from any source, however they cannot share whiteboards themselves.
It is a rather labyrinthine arrangement, but in essence: employ an iPadOS device for the best results with whiteboards. The desktop application can also be used with whiteboards, but web browsers and room kits should not.
Creating a New Whiteboard
Select the "Share" button at the center of the control bar along the bottom of the window.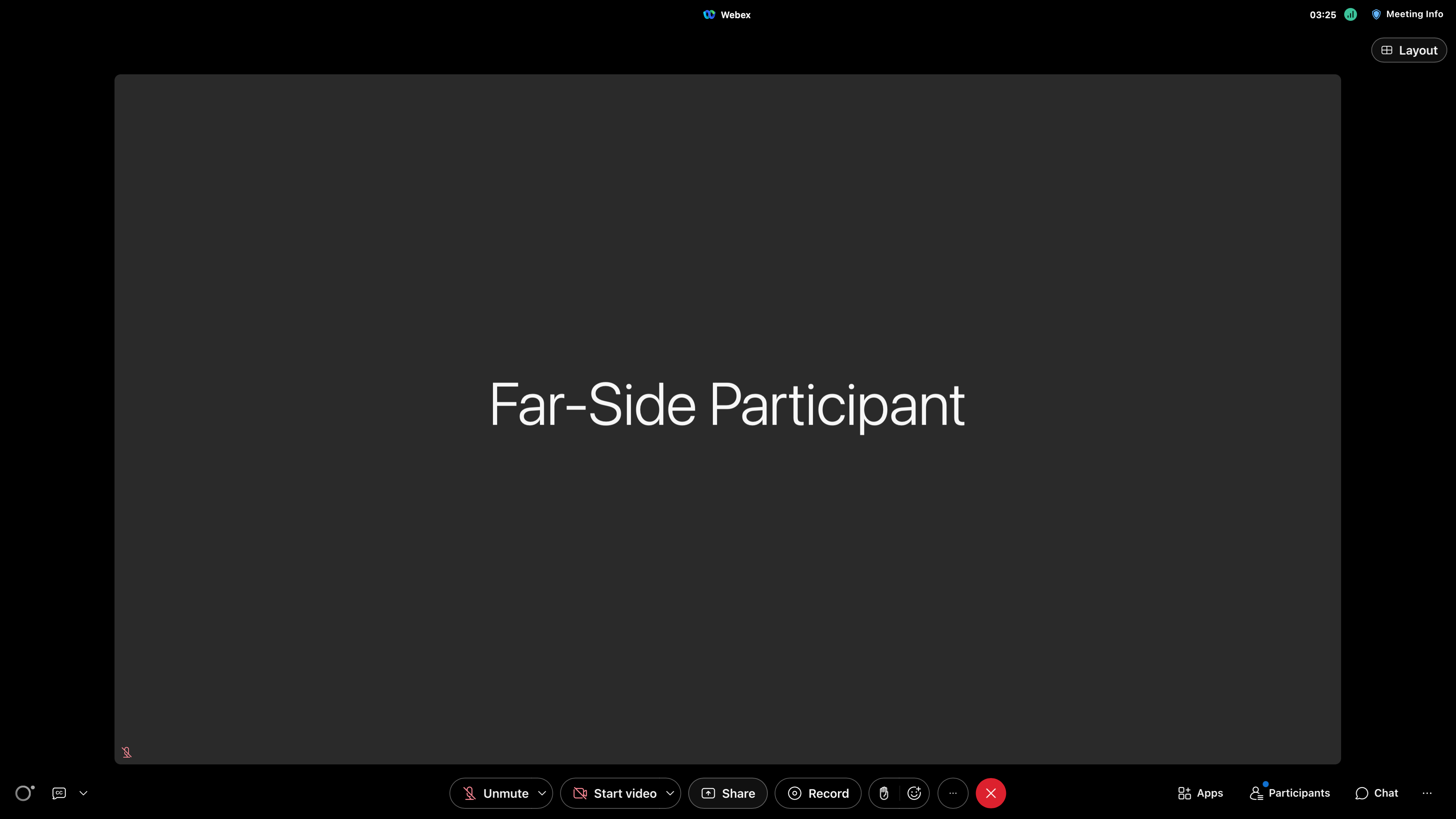 This will default to sharing windows and screens. Along the top of this popup window, select "Whiteboard".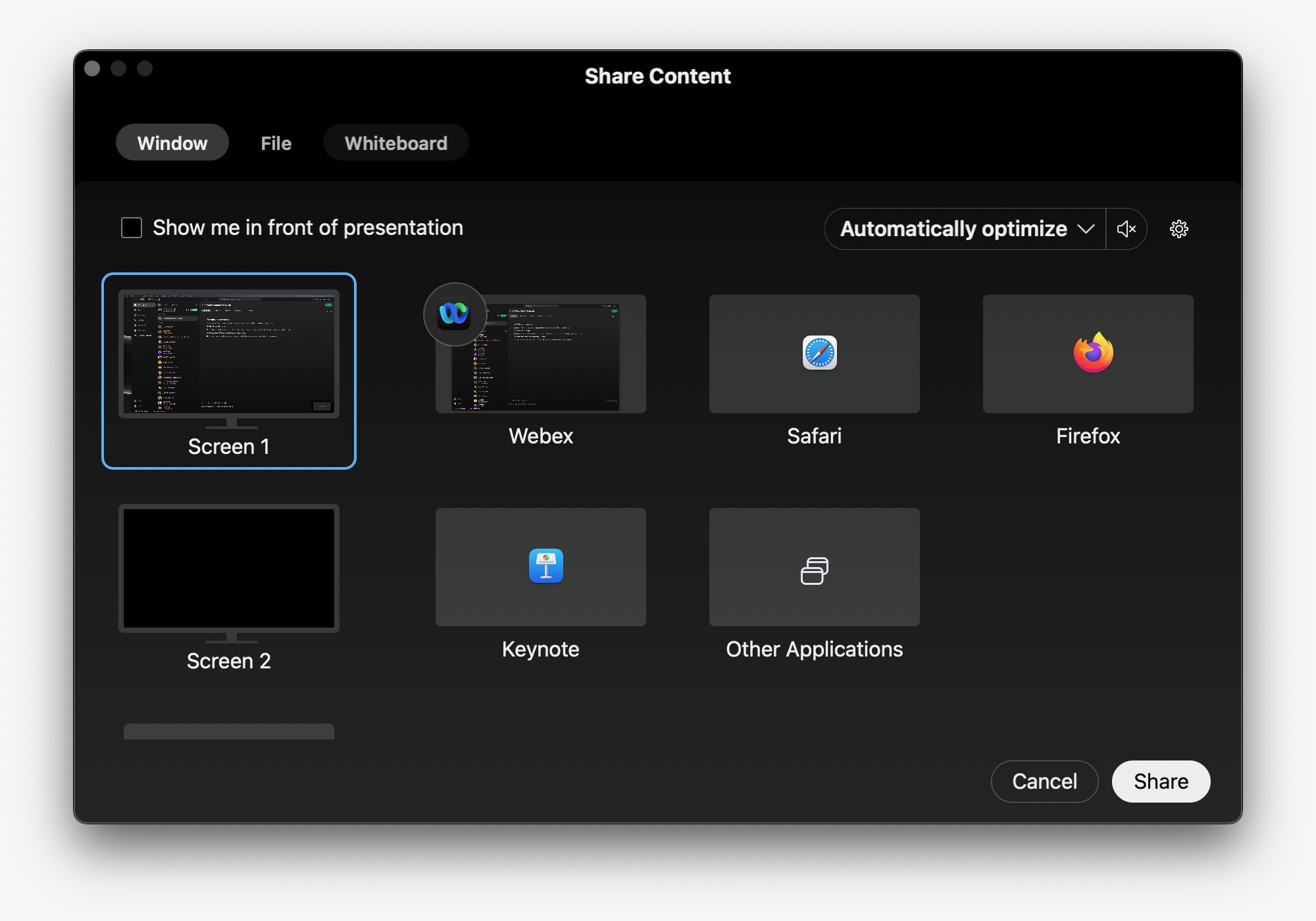 Select "New whiteboard" and then select "Share".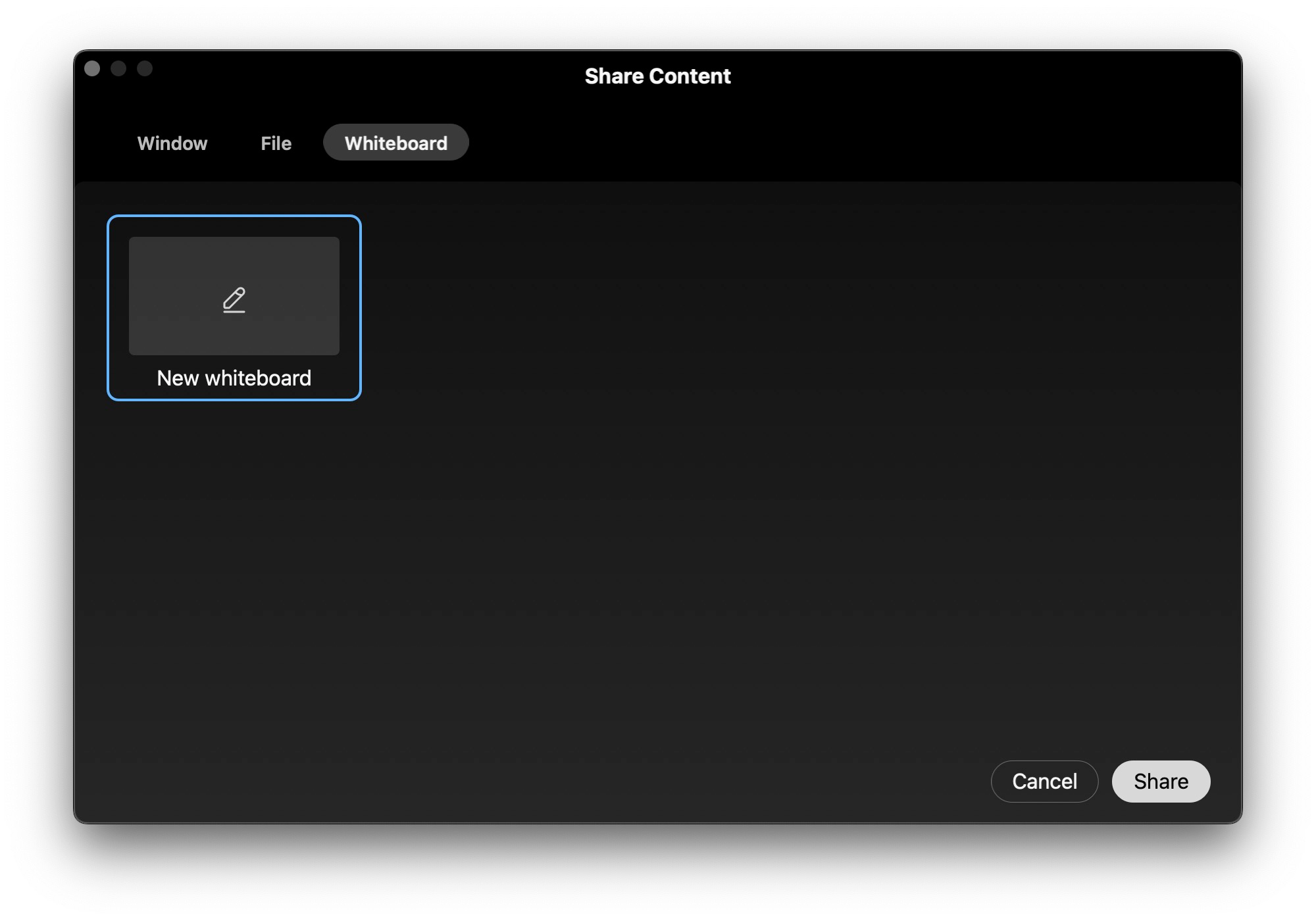 You may receive a reminder about the restrictions on whiteboard sharing between WebEx systems. Please see our explanation in the overview for more information. Select "OK".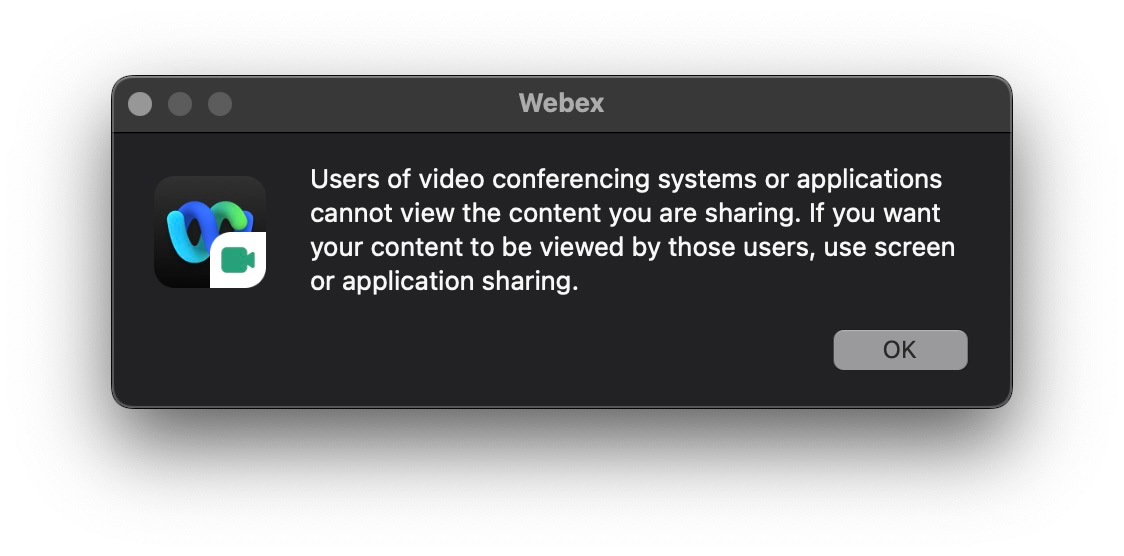 You can now use WebEx annotations on your whiteboard. You have options such as pencils and pens, erasers, text boxes, simple colors and shapes, and options to allow other users to annotate and to download your whiteboard. Select the "Whiteboard" button in the upper left corner of the window. Here you can rename or close your whiteboard.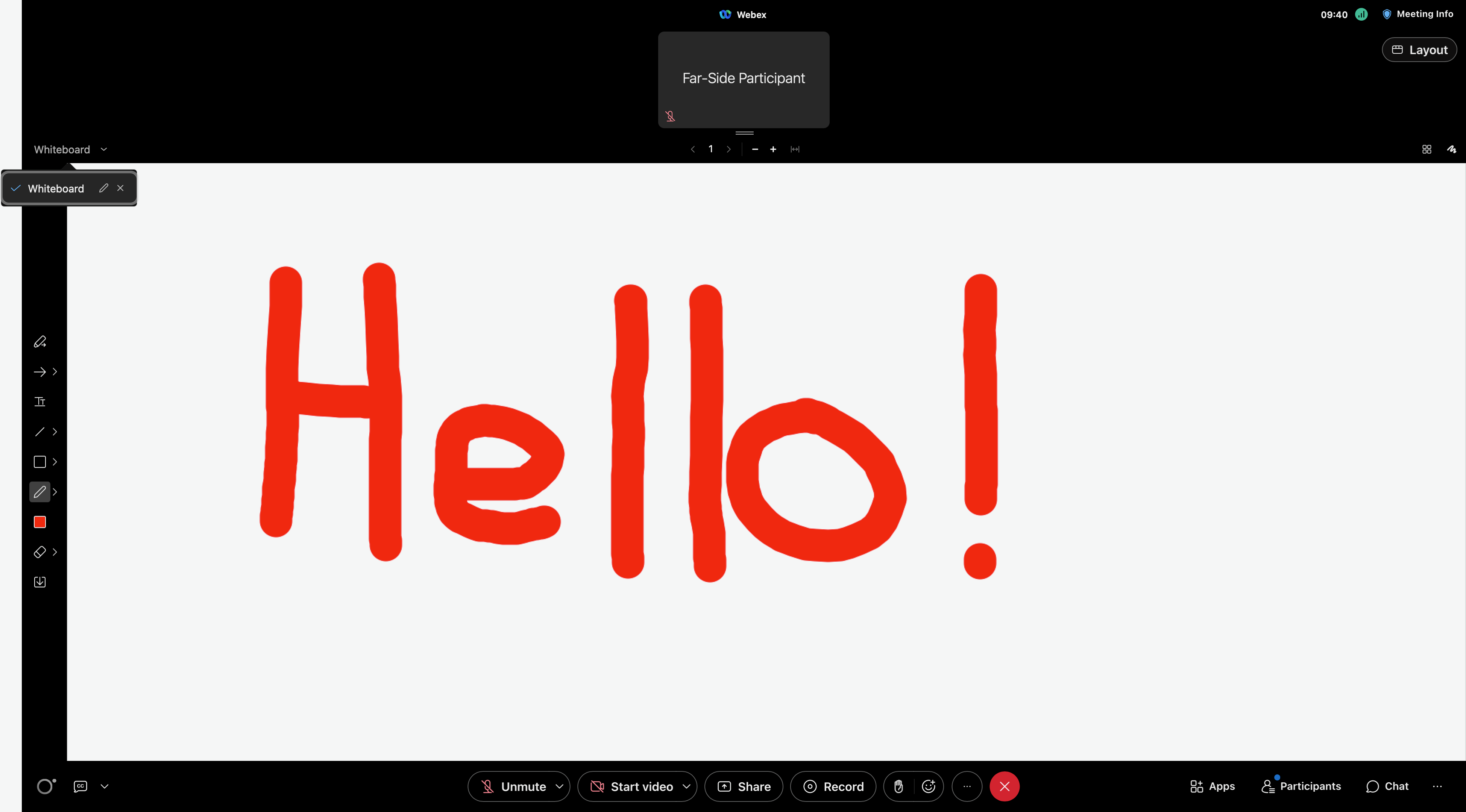 When you close a whiteboard, you will receive a notification informing you that this affects all participants.
You will be prompted to save your whiteboard.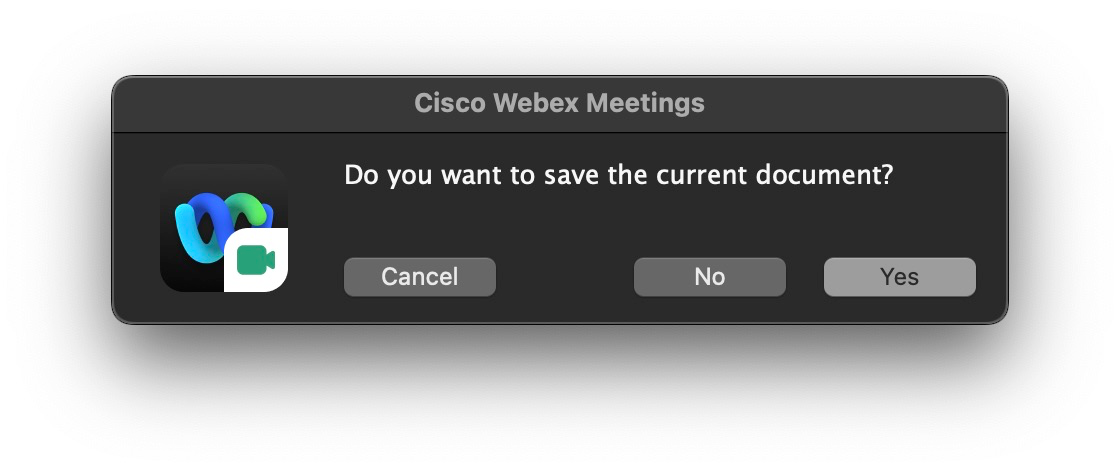 Far-side participants will see your whiteboard as shared content.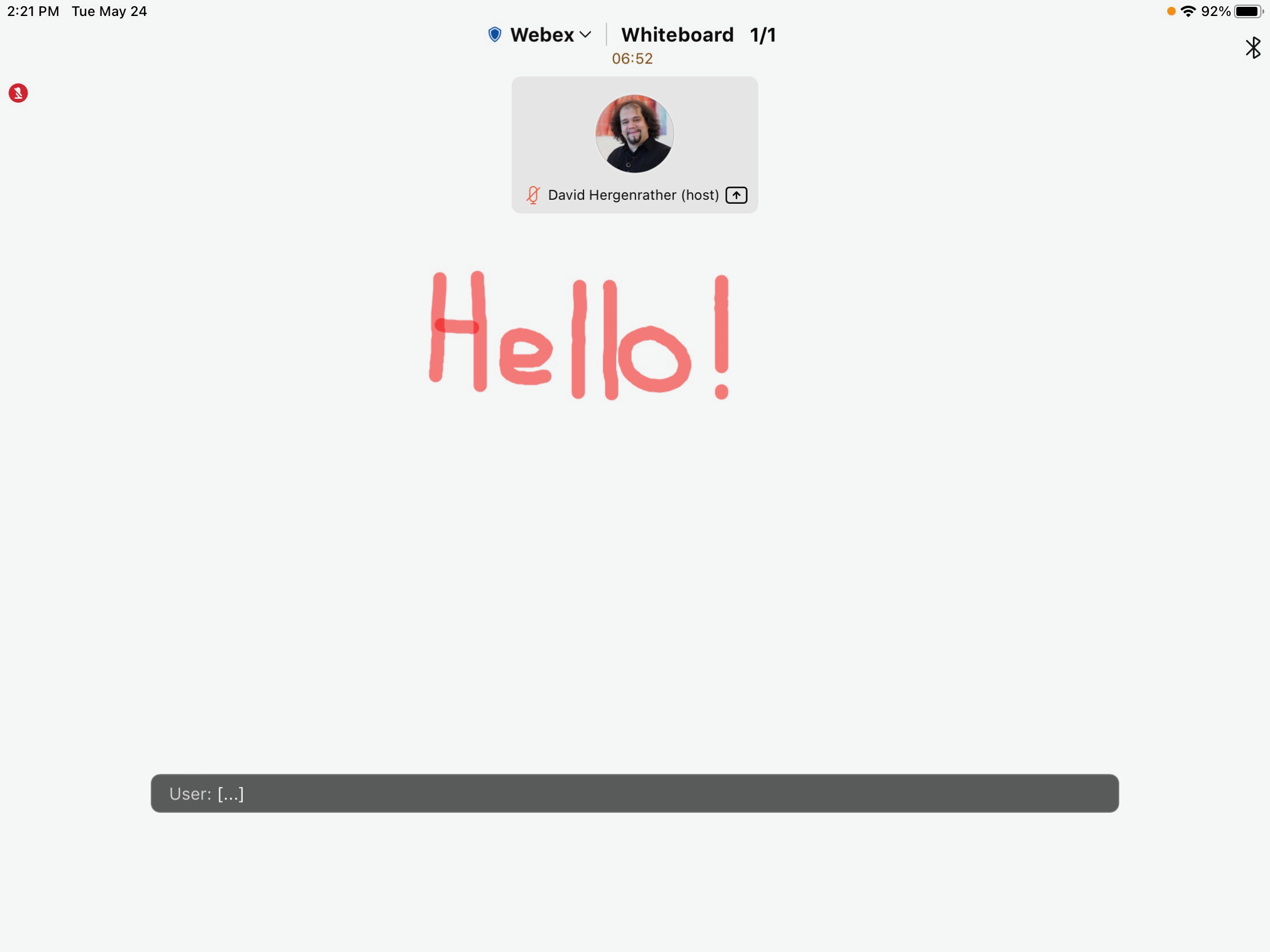 Annotating a File
Select the "Share" button at the center of the control bar along the bottom of the window. Instead of "Whiteboard", select "File". Select "Next" to browse your local device or network drive for the file you intend to share and annotate. Select the file and then select "Open".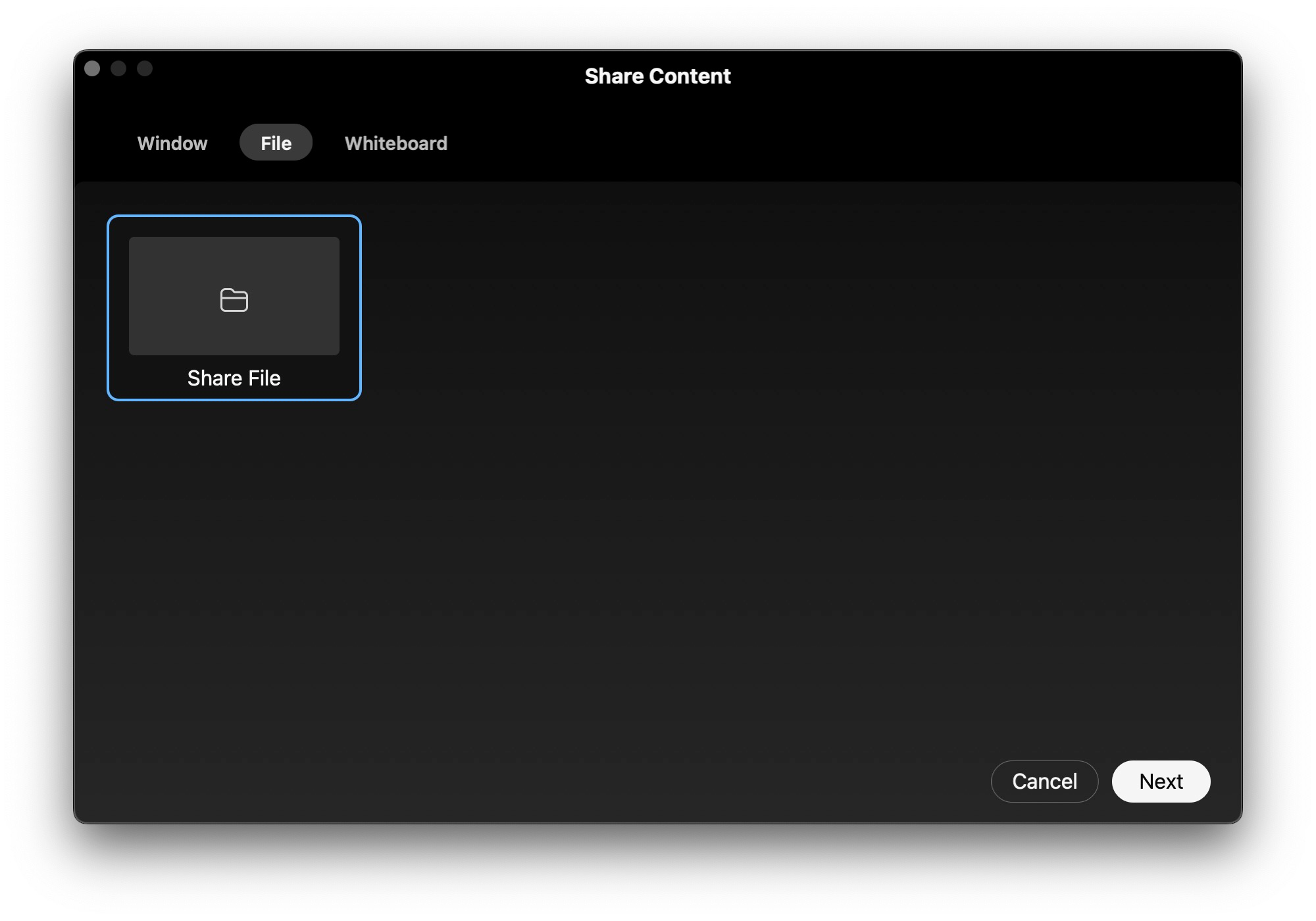 You will receive a prompt the first time you attempt to open a productivity file type like .keynote or .pptx to allow WebEx to open and operate the parent application, such as Keynote or Microsoft PowerPoint. Select "OK".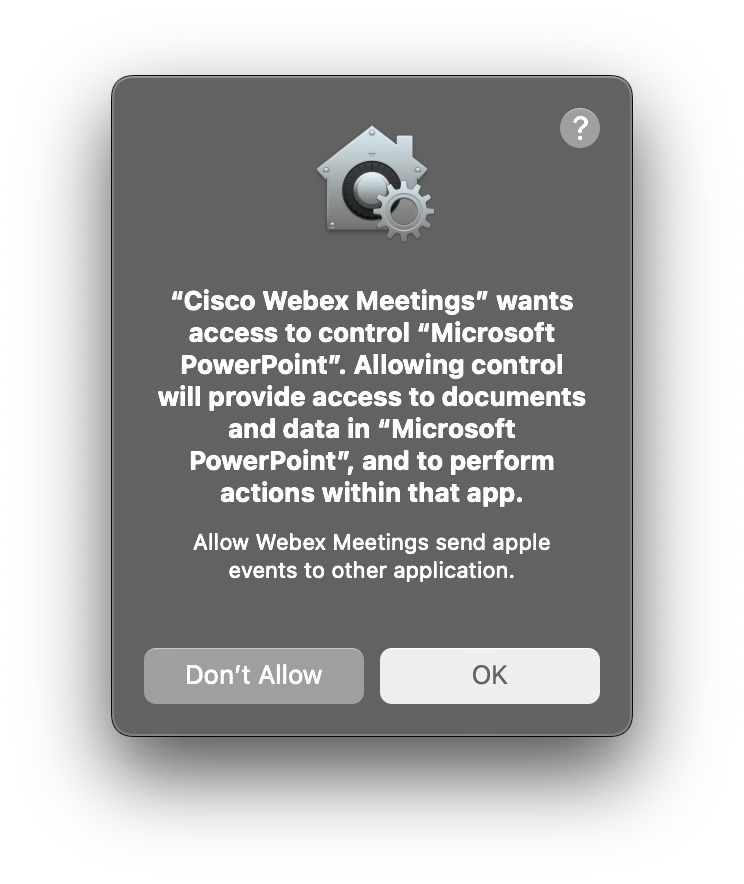 You can adjust the zoom level and navigate the pages of Keynote and PowerPoint presentations with the navigation tools above the shared file. You have the same annotation tools available for files that you do for whiteboards.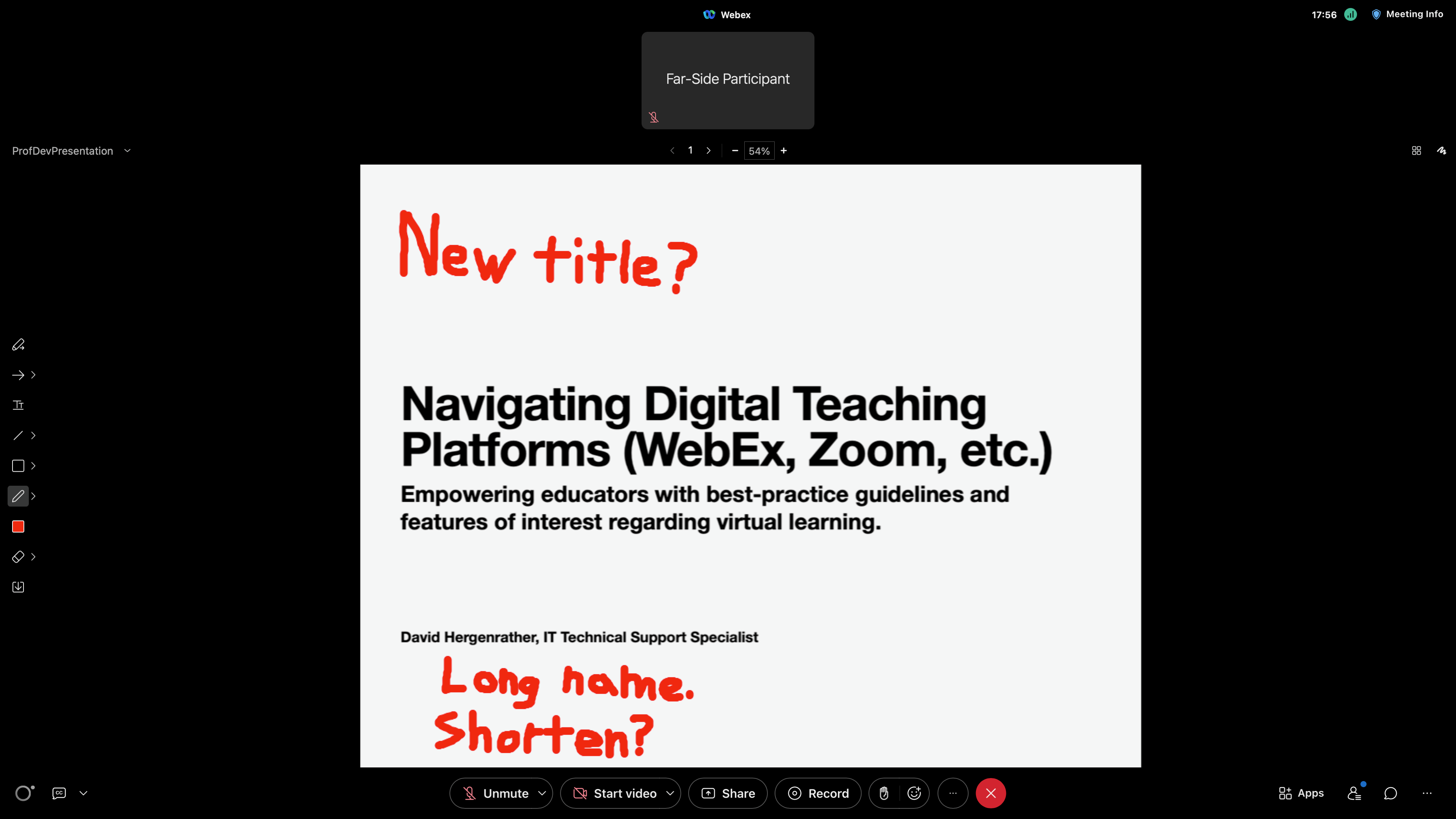 Far-side participants will see your annotated file as shared content.