Overview
Before the migration, you must export your passwords to save them for importing your new @icom.edu profile.
STEP 1
In Chrome, select the 3 dots at the top right of your screen.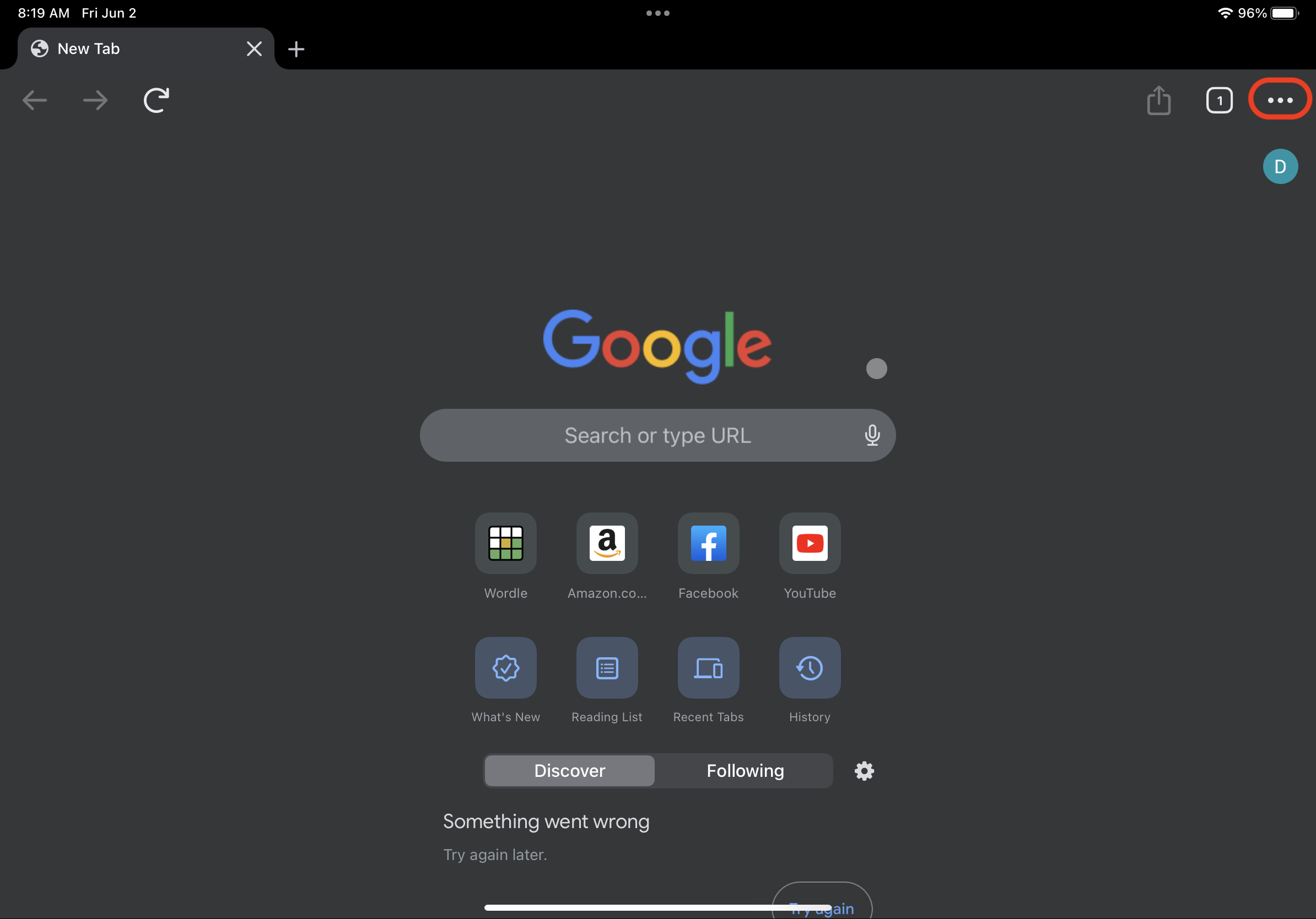 STEP 2
Select "Password Manager" in the menu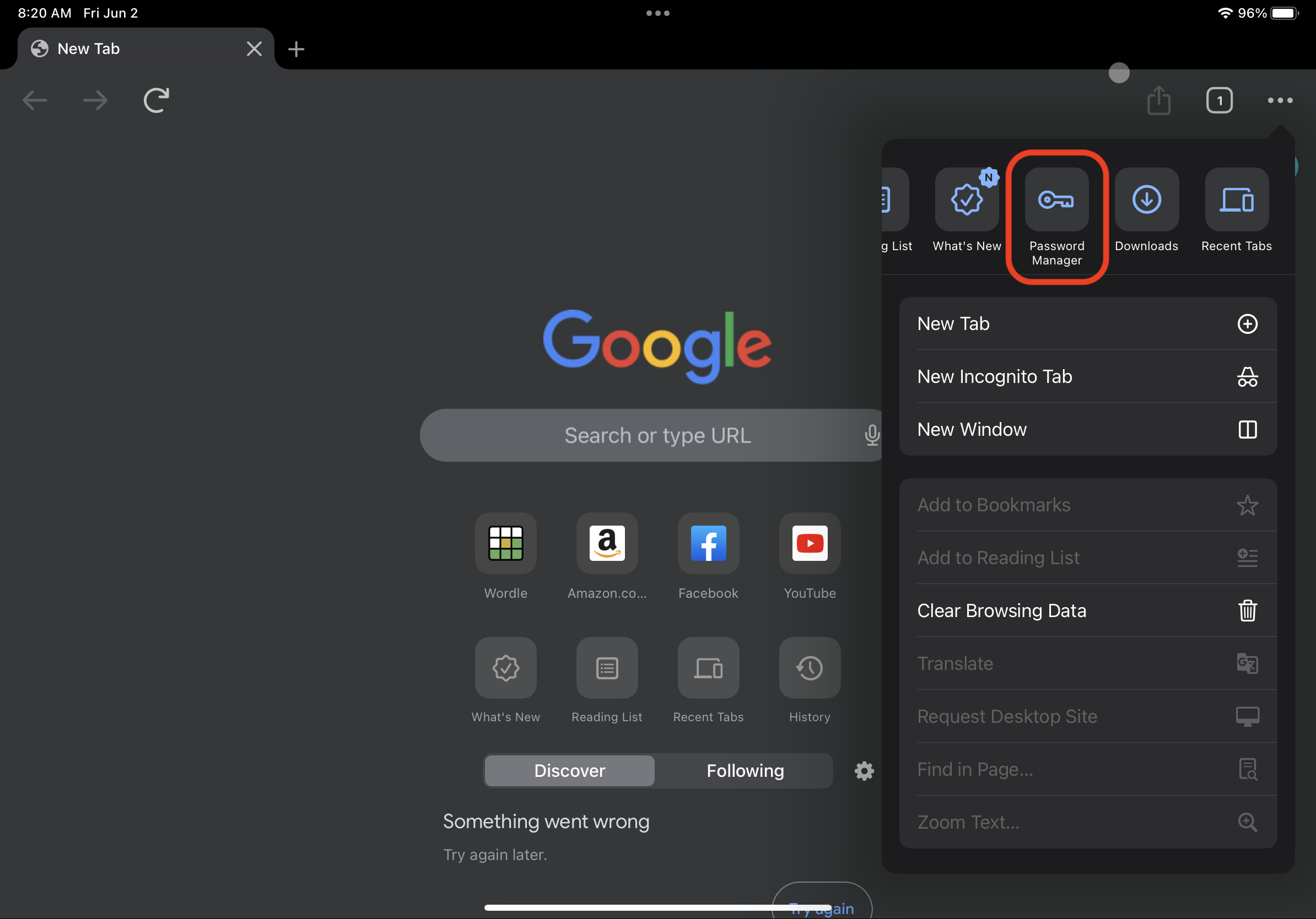 STEP 3
Select "Settings" at the bottom left of the window.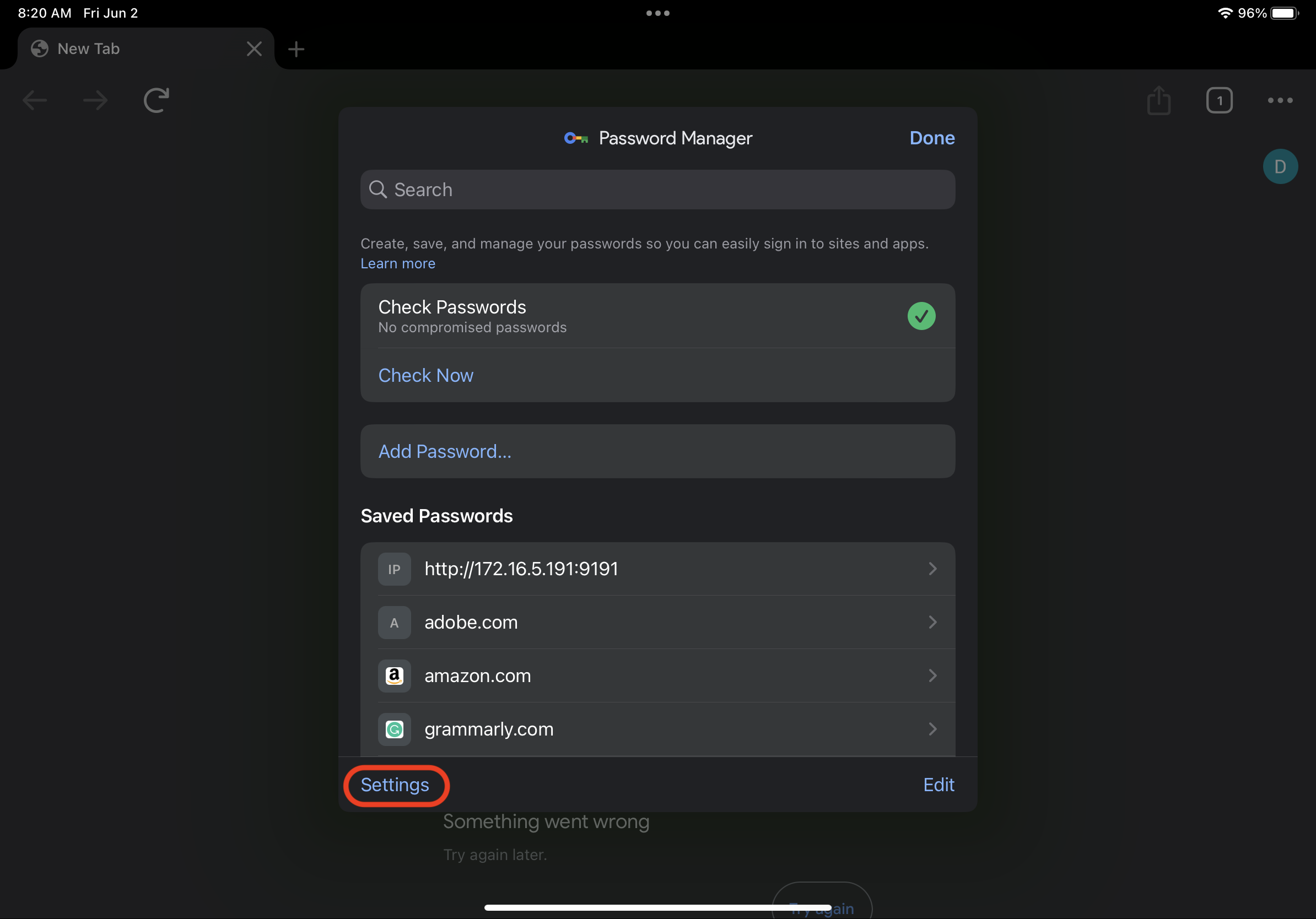 STEP 4
Select "Export Passwords"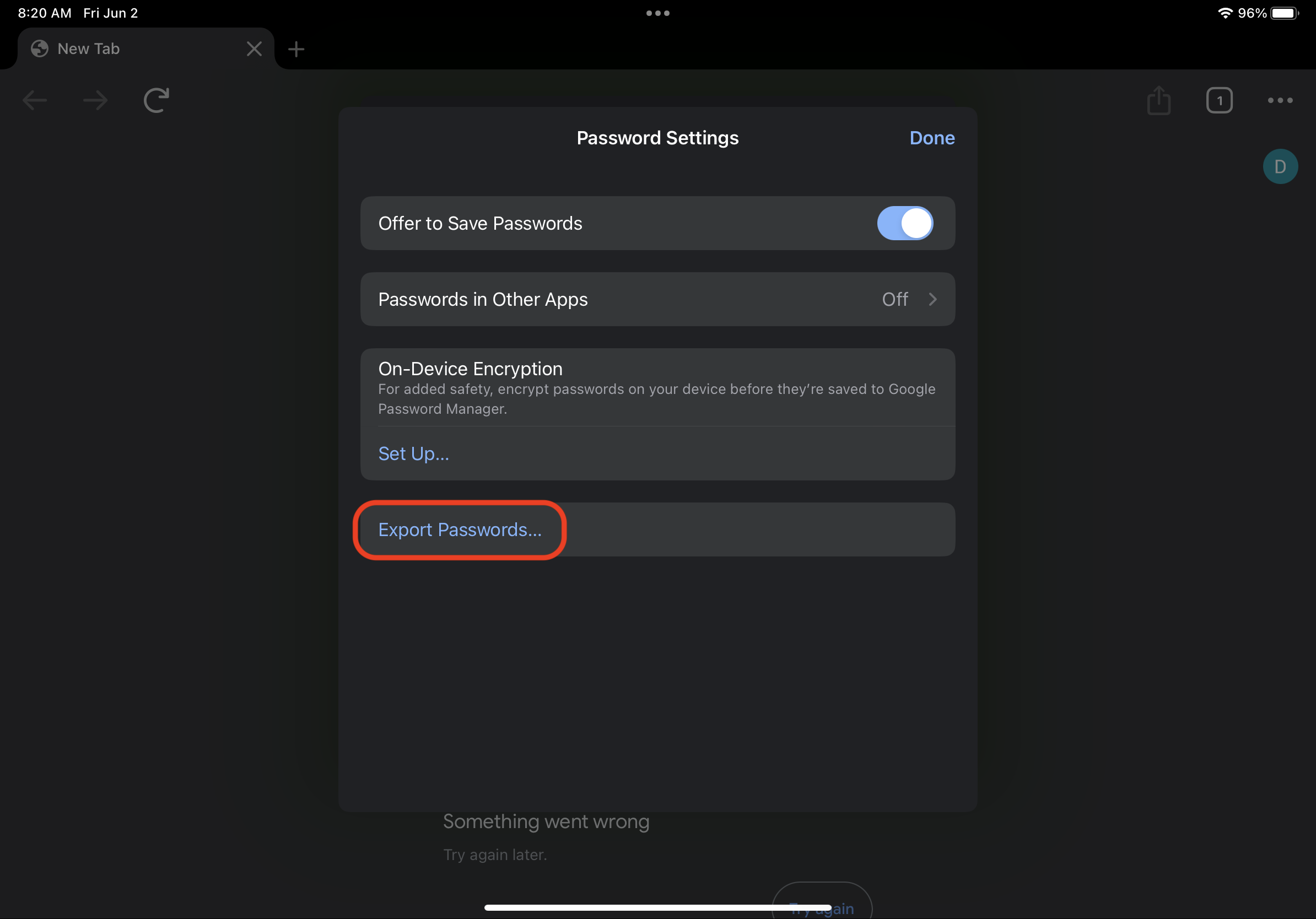 STEP 5
Verify that you wish to export your passwords.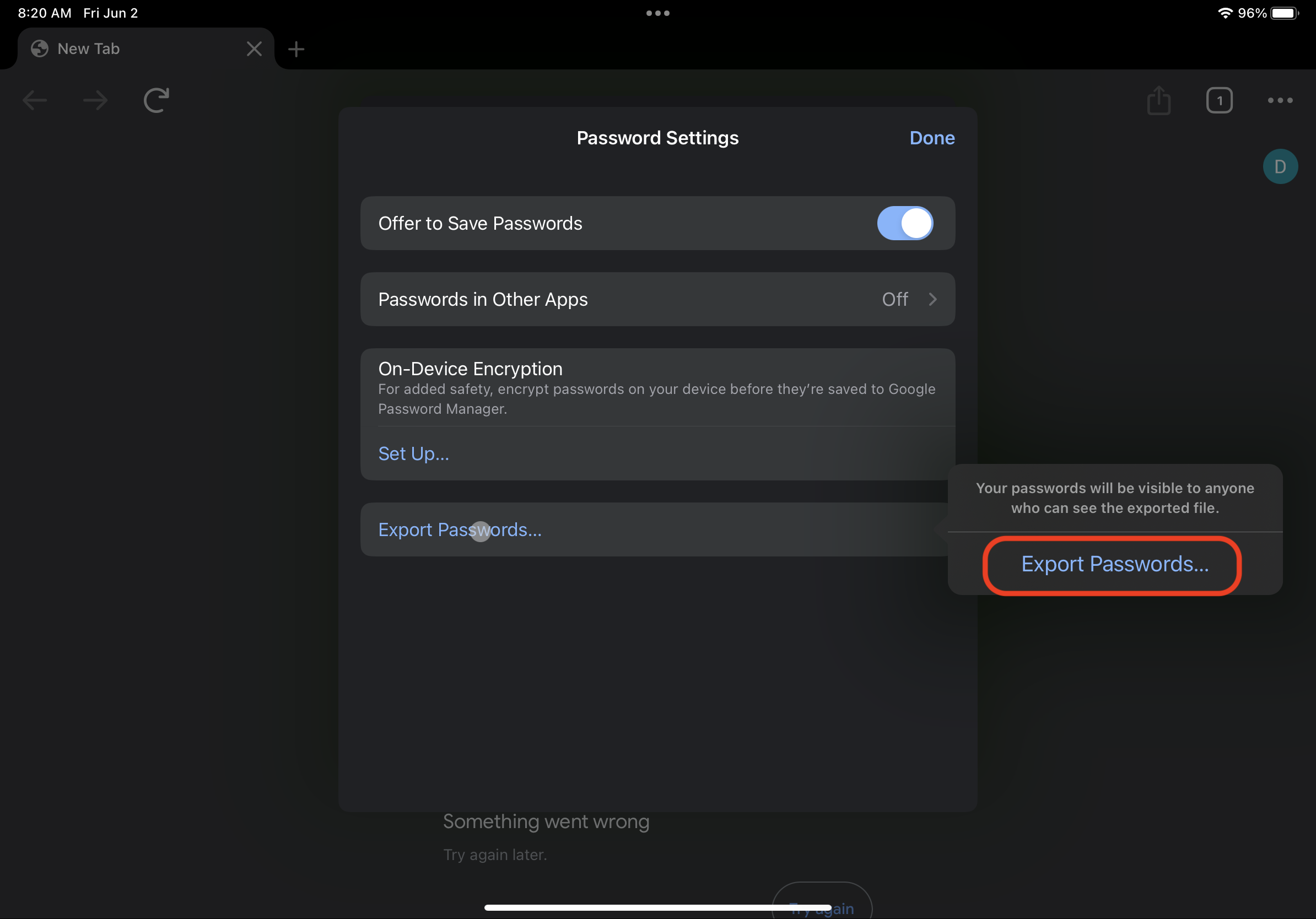 STEP 6
To ensure that the iPad's owner is exporting the passwords, you need to enter the passcode to your iPad.
STEP 7
Save the file somewhere you can find when you are ready to import them.