Overview
Any bookmarks that you have saved in Google Chrome will not migrate when we move to the @icom.edu domain. To save your bookmarks you will need to export them before the migration.
STEP 1
In Chrome, select the 3 dots next to your profile picture (or initial) at the top right of your screen.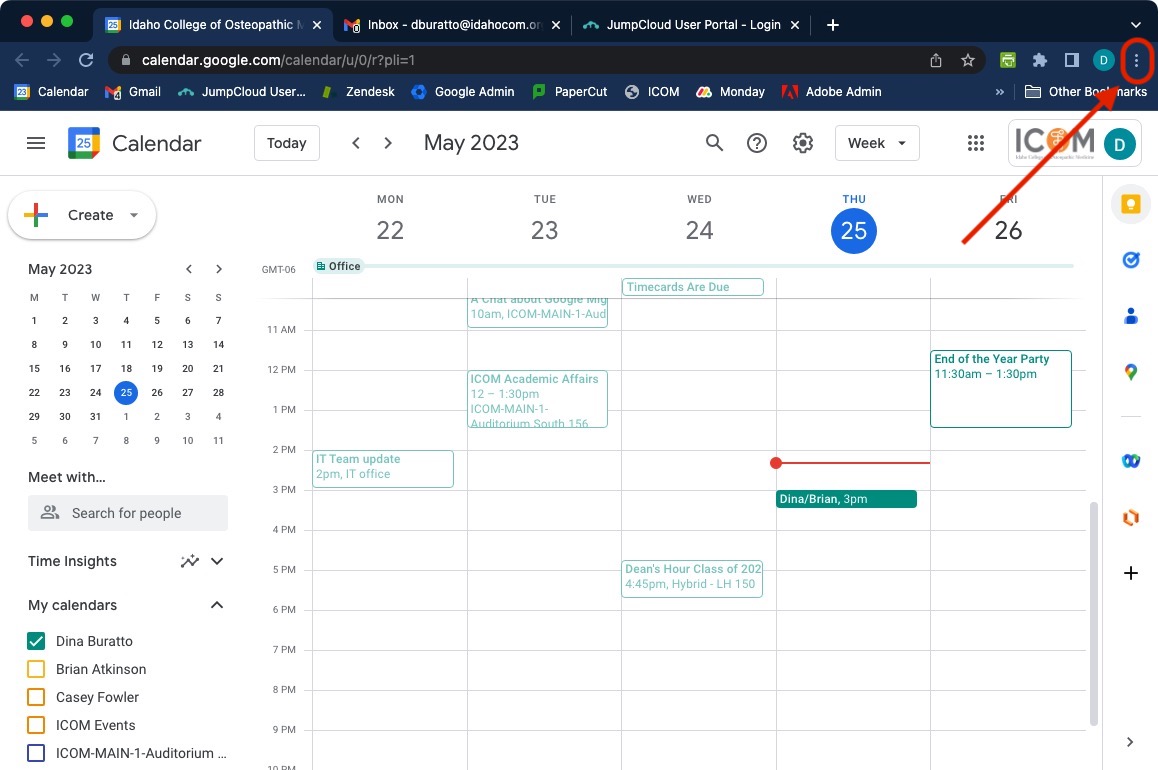 STEP 2
Select "Bookmarks" and then "Bookmarks Manager" in the fly-out menu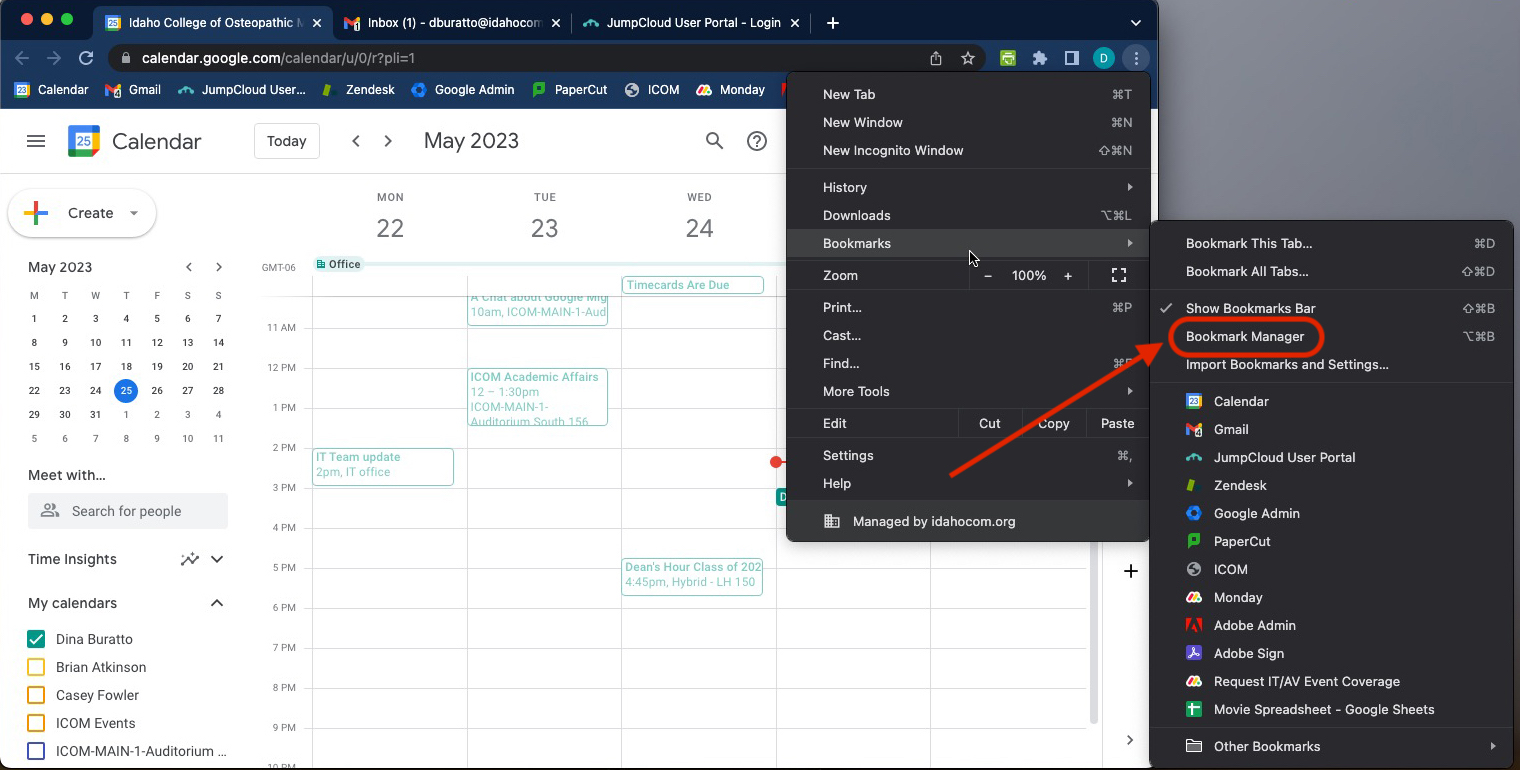 STEP 3
In the Bookmarks Managers screen click the 3 dots to the right of the search bar.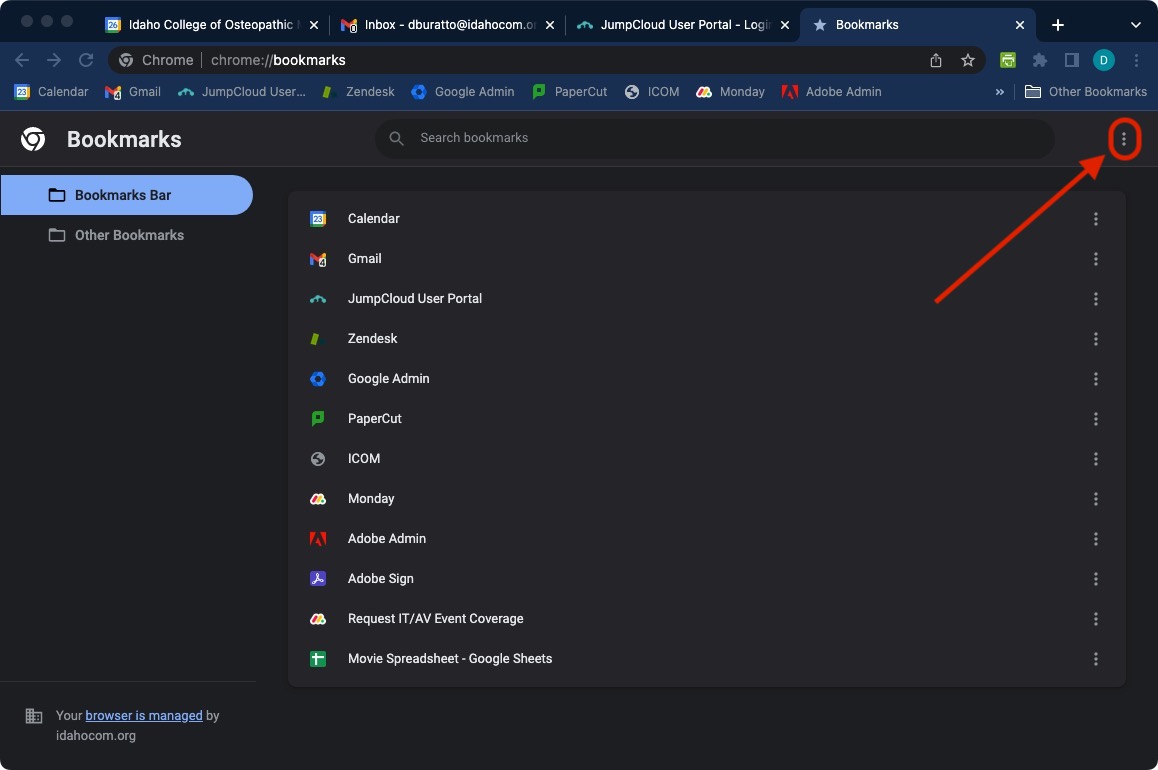 STEP 4
Select "Export bookmarks"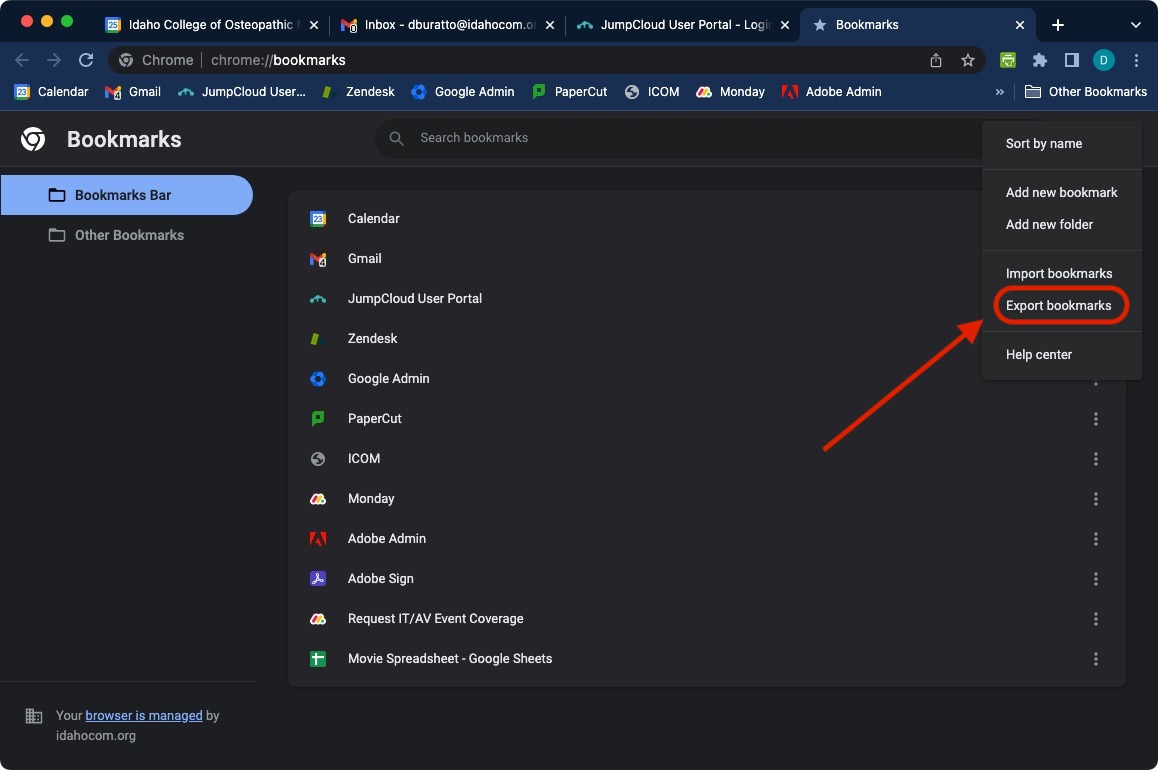 STEP 5
Name and save the file somewhere you will remember.