Overview
If you use Chrome's Password Manager, you have Chrome fill in your username and password. You will need to export your passwords before the migration to save them.
STEP 1
In Chrome, select the three dots next to your profile picture (or initial) and select "Settings"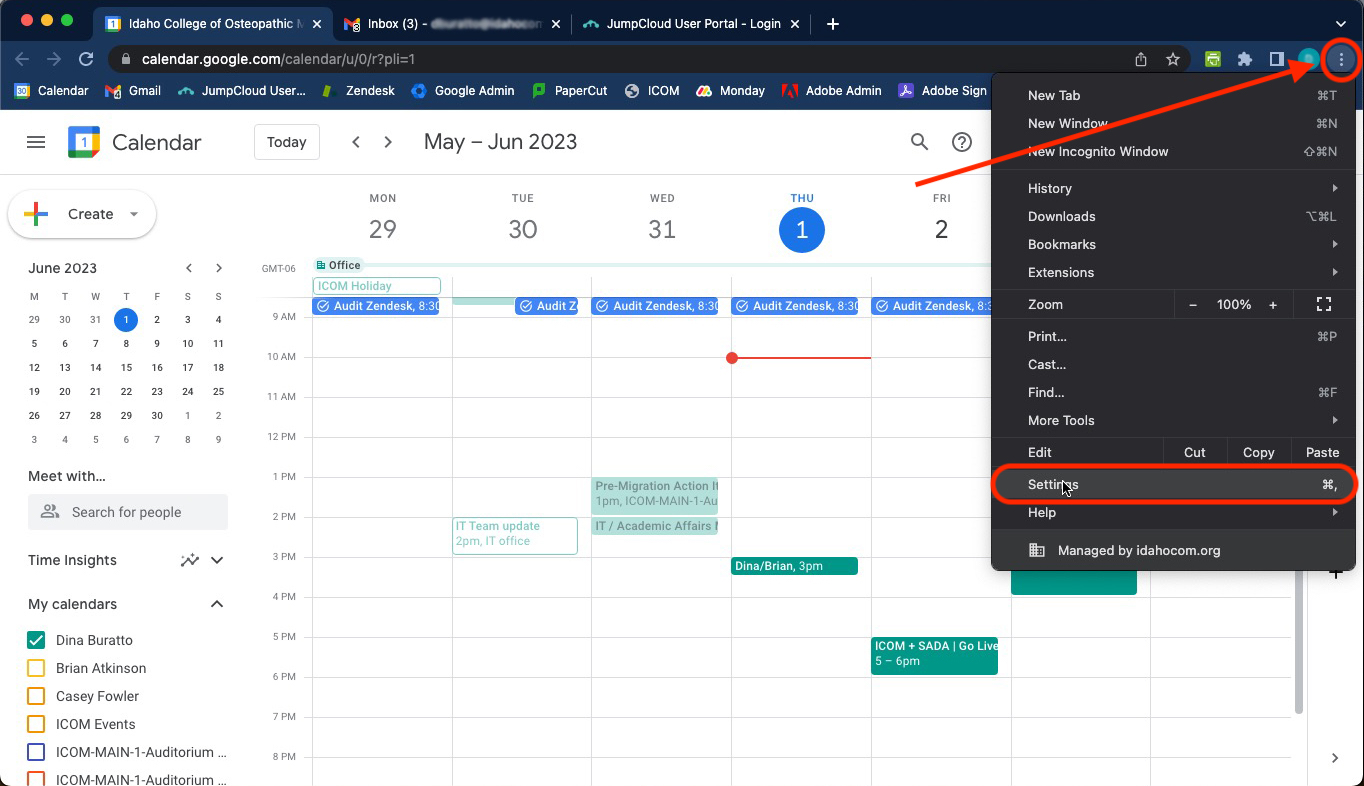 STEP 2
Select "Autofill"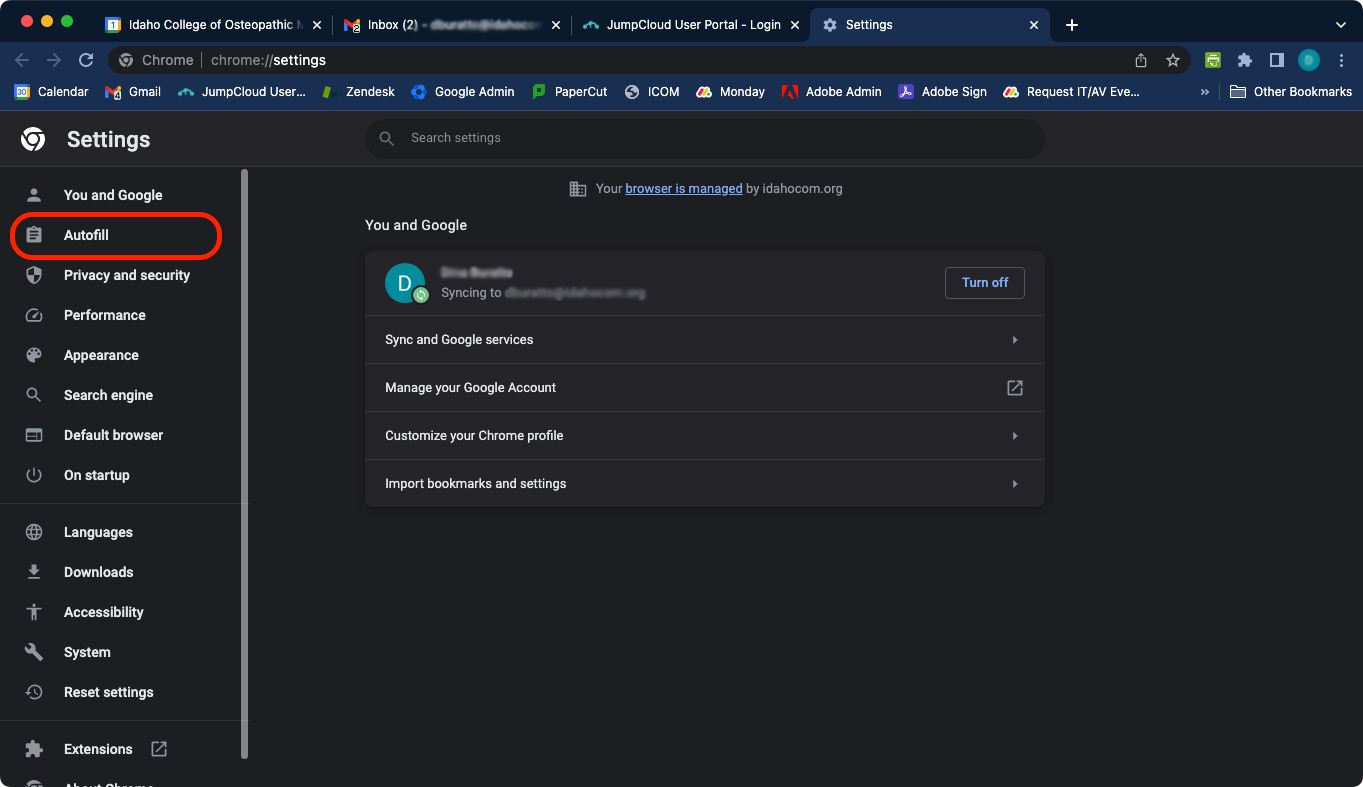 STEP 3
Select "Password Manager"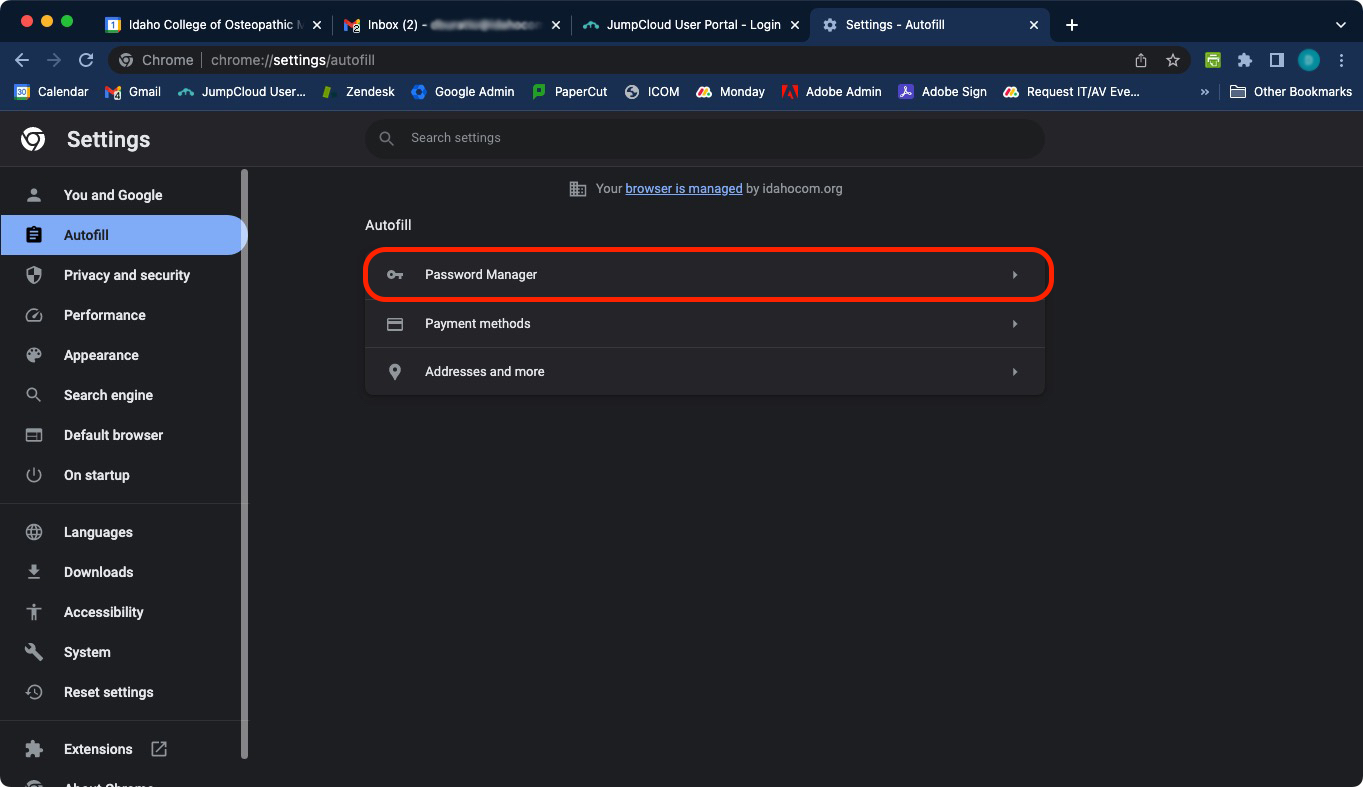 STEP 4
Select "Export Passwords"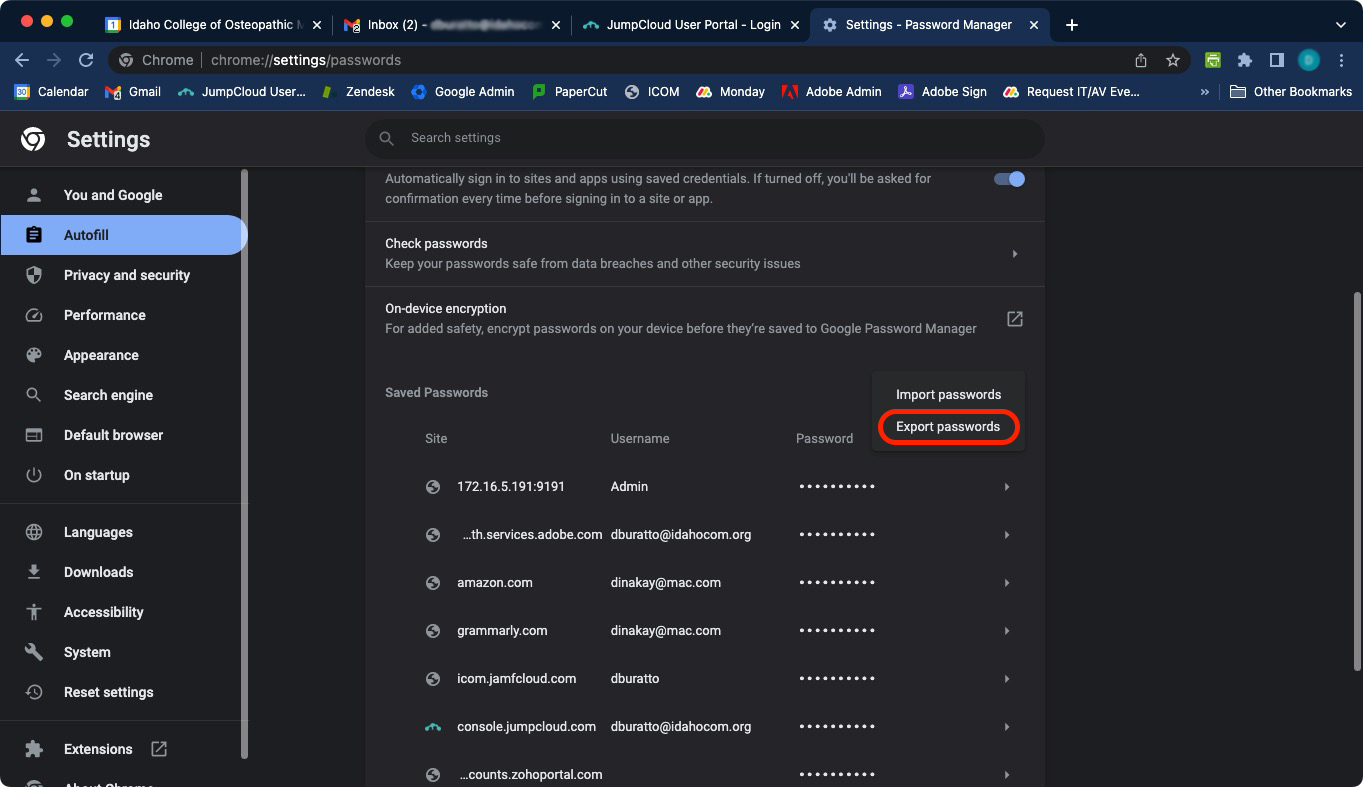 STEP 5
Select "Export Passwords"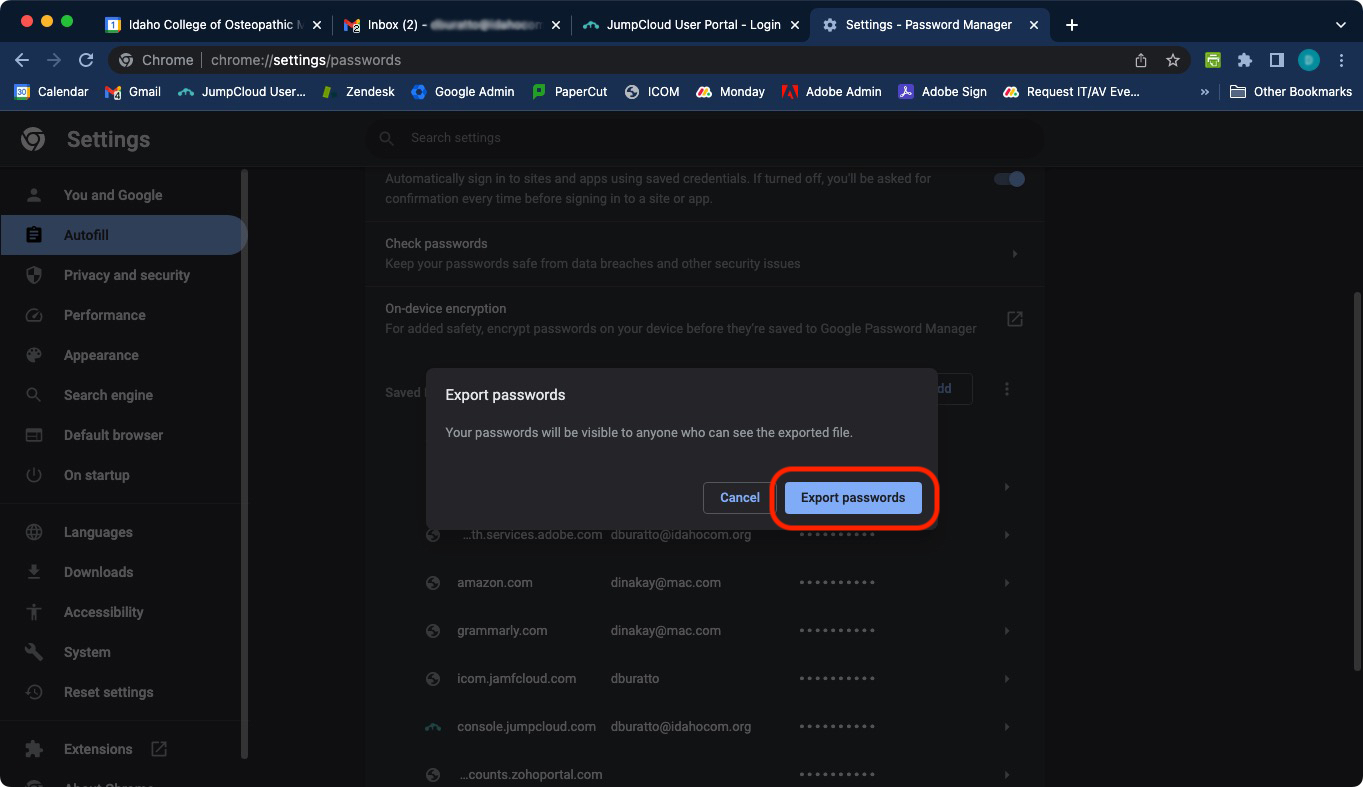 STEP 6
To ensure that you are the owner of the computer, Chrome is asking for your login password. It is your Jumpcloud password.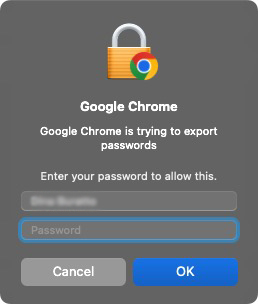 STEP 7
Save your passwords in a place you will remember so you can import them after the migration.