Overview
The following is how to create a Space in Webex dedicated to a particular subject available to a specific Team.
STEP 1
In the Webex application, select the Teams icon in the left bar of the window.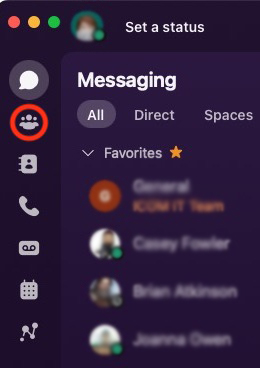 STEP 2
Choose the Team where you want your Space to be available.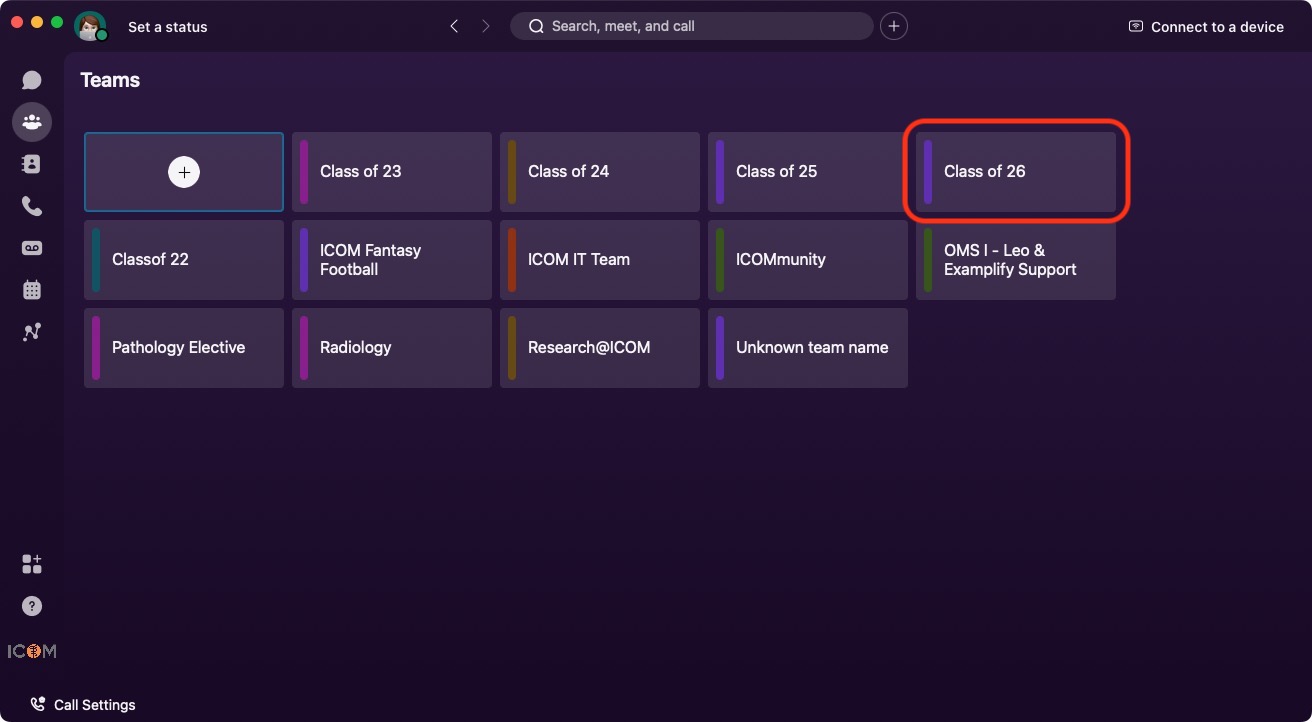 STEP 3
Select "Create a space for this team."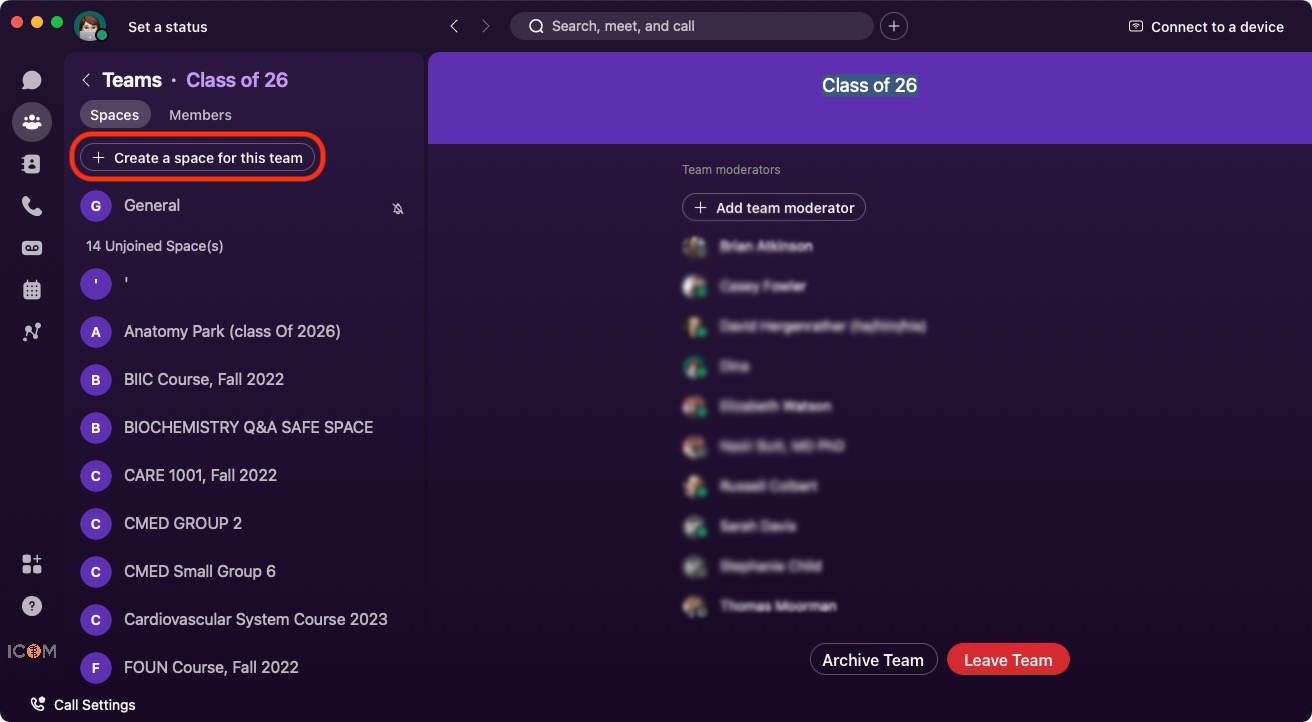 STEP 4
Add the name of your Space.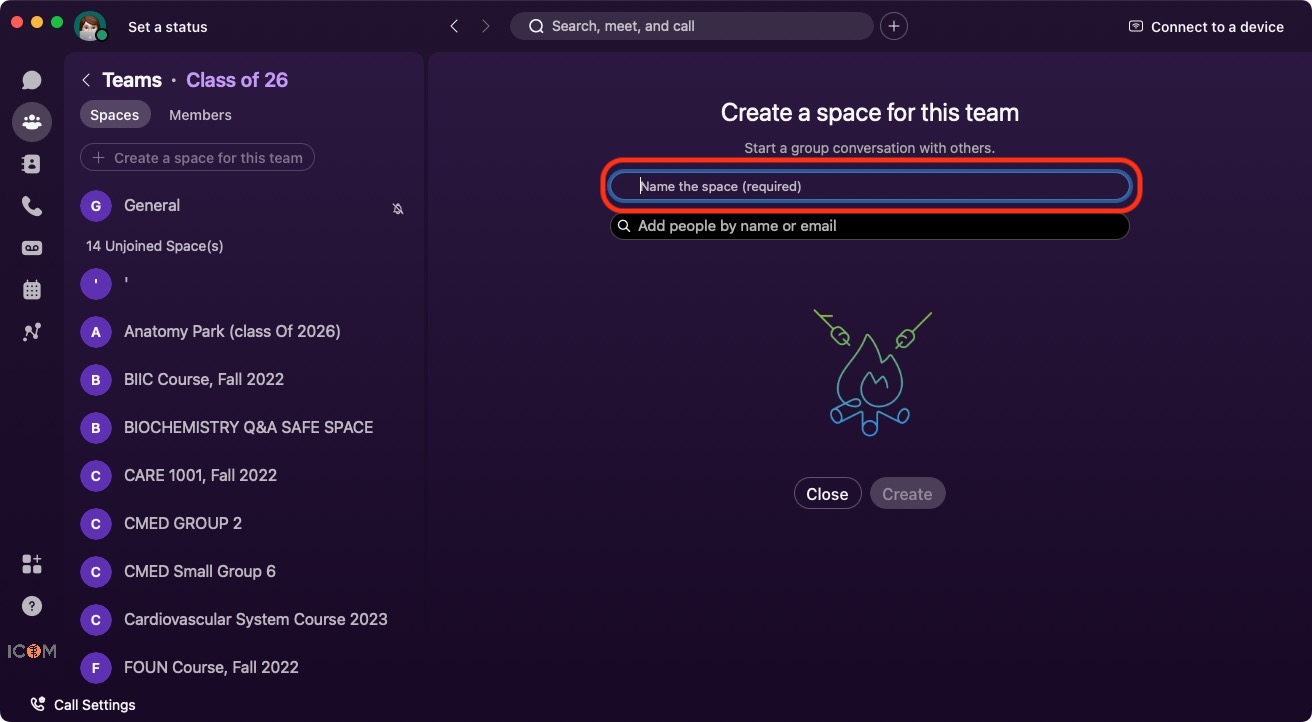 Because you are adding the space to a Team, everyone in that Team will have access to it. If you find that someone doesn't have access, they most likely need to be added to the Team rather than just the space.