Webex Notifications
There are many ways to control your notifications from Webex. You can control what notifications you see globally, from every space, or you can control what type of notification you want to see from individual spaces. Next, you can control how you receive those notifications.
Global Notifications
STEP 1
To change the Global Notifications in Webex, in the menu bar at the top of your screen, choose Webex, then choose Preferences in the drop-down menu.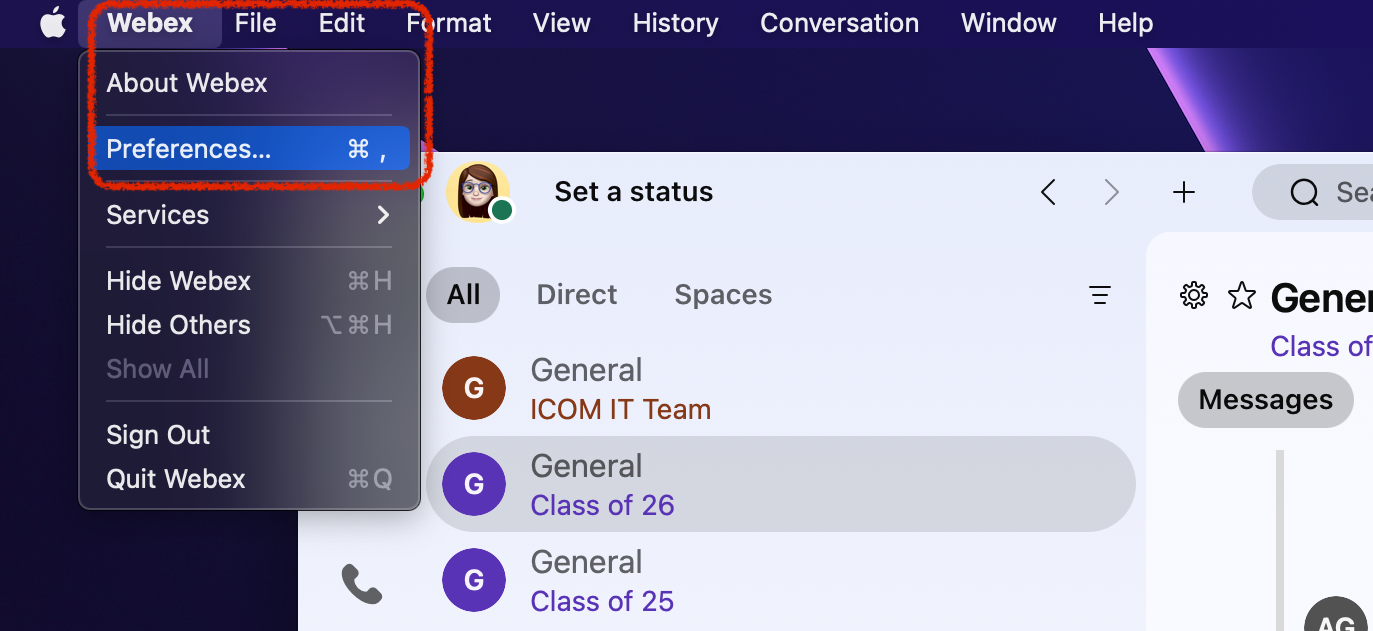 STEP 2
Message Preferences
You have several different ways to get messages; you get all notifications by default. You can choose to get @Mentions only, which means you won't get any messages unless someone specifically chooses to call you out by name and uses the @ before your name. You can also choose not to get any messages at all. Below that, you can choose the sound you want for the messages.
STEP 3
Notification Types
You can also choose the type of notification you want to receive per space. Go to the space you want to change and select the gear next to the space name. This brings up a drop-down menu; choose Notifications.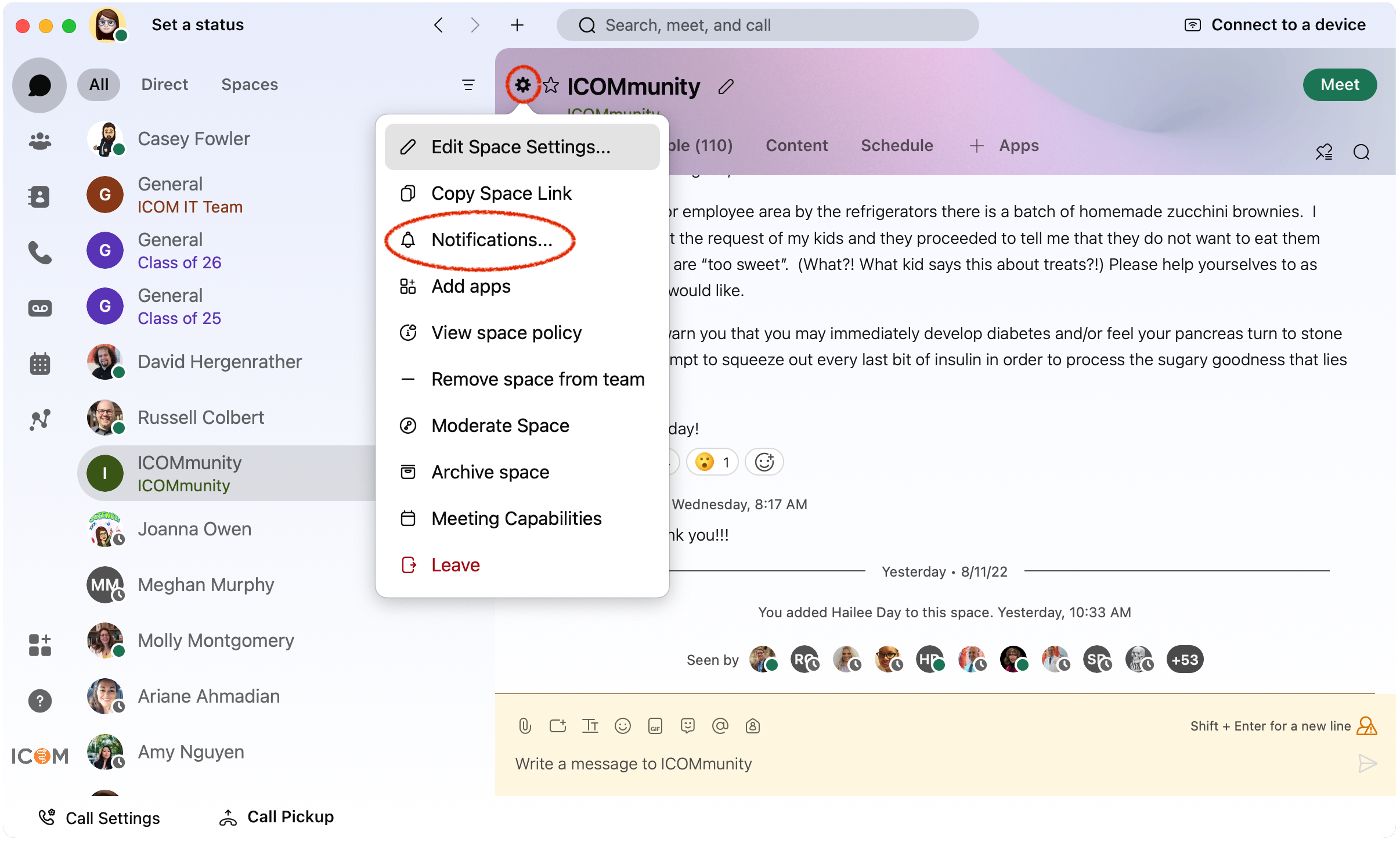 STEP 4
Similar to the Global notifications, you can choose when you get notifications from this specific space.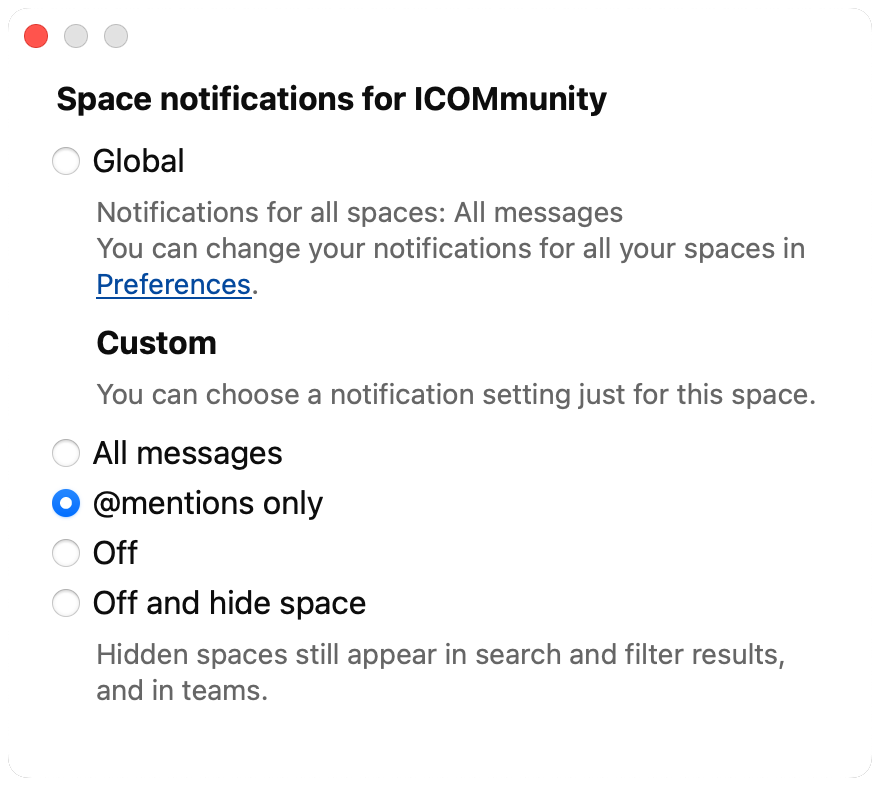 STEP 5
Now we can choose how to receive these notifications
Open System Preferences; it's the Gear icon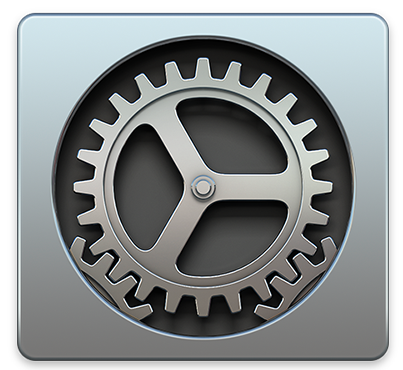 in your Dock or go to the Apple menu at the top left of your screen and choose System Preferences. Select Notifications.
STEP 6
There are many ways to personalize your notifications in this window.
Allow Notifications turns notifications on or off of the selected app.
Alert Style lets you choose how you would like the notifications to appear
None: Notifications don't appear on the screen
Banners: Notifications appear on the screen and disappear after a while
Alerts: Notifications stay on the screen until you dismiss them.
Show Notifications on the lock screen so when you wake your Mac from sleep, app notifications you received are shown in the login window.
Show in Notification Center lists the app's recent notifications in Notification Center. Notifications older than 7 days aren't shown.
Badge App Icon shows a small red circle on the App icon in the Dock with a number indicating the number of notifications pending.
Play sound for notifications, which allows the app to emit a sound when you have a notification.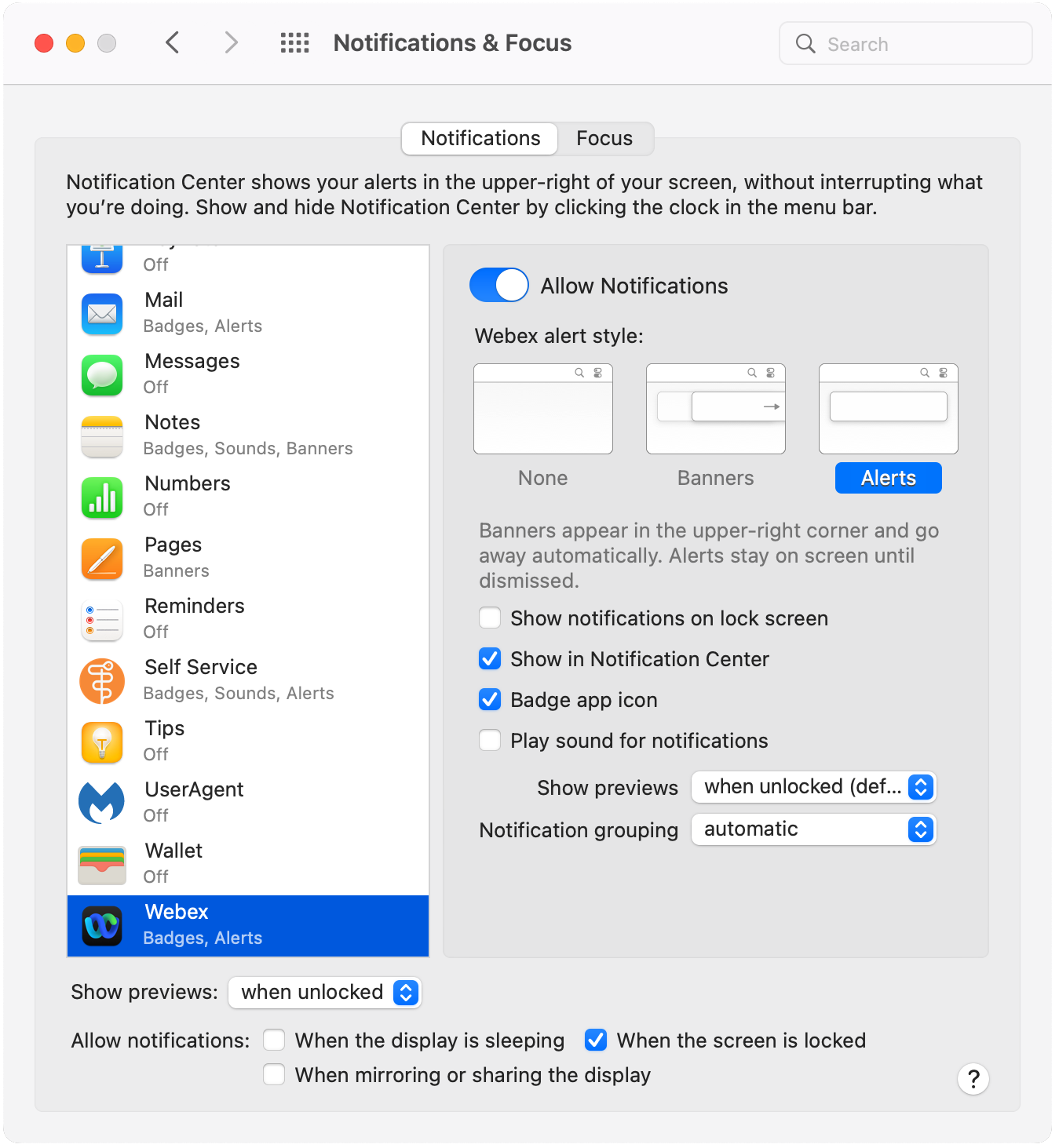 The notification settings aren't only for Webex; they can be applied to any app that sends notifications.