Overview
Once you have the Panopto application installed on your Mac you can record a lecture right from your office.
STEP 1
Open the Panopto application on your computer and choose "Sign in" at the upper right of the window.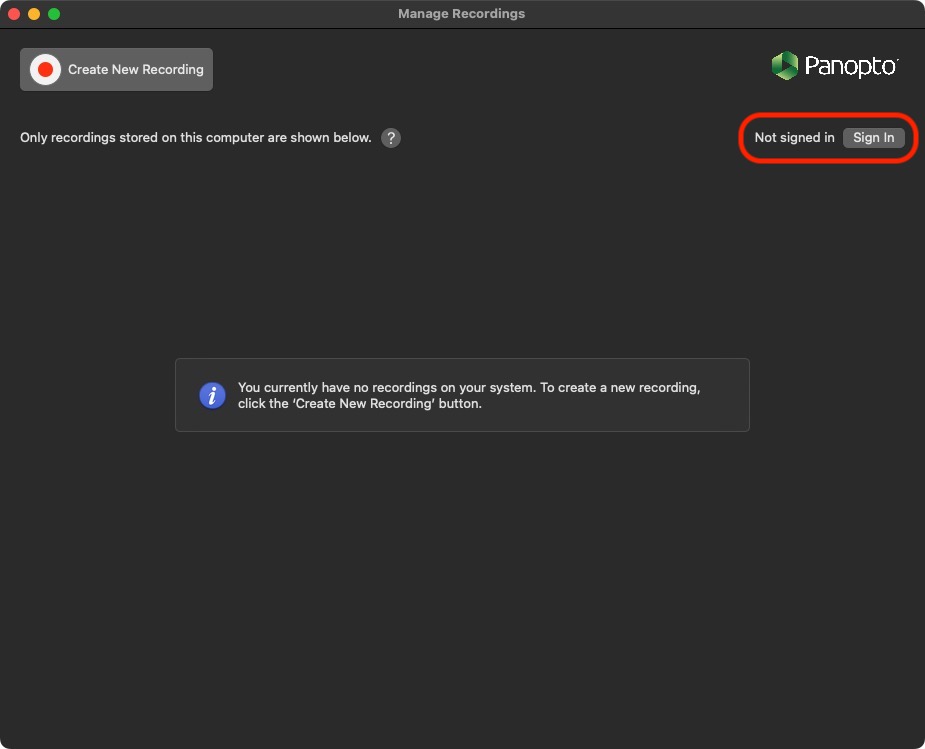 STEP 2
The first time you use the Panopto application you will get prompted to allow Panopto to use your camera, microphone and record your screen. A settings window will pop up to allow for screen recording.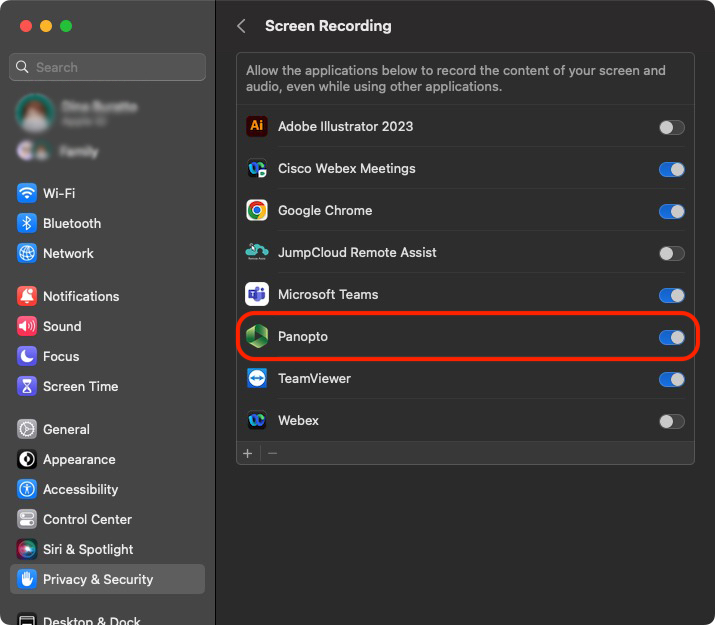 STEP 3
When you are ready to record, select "Create new Recording"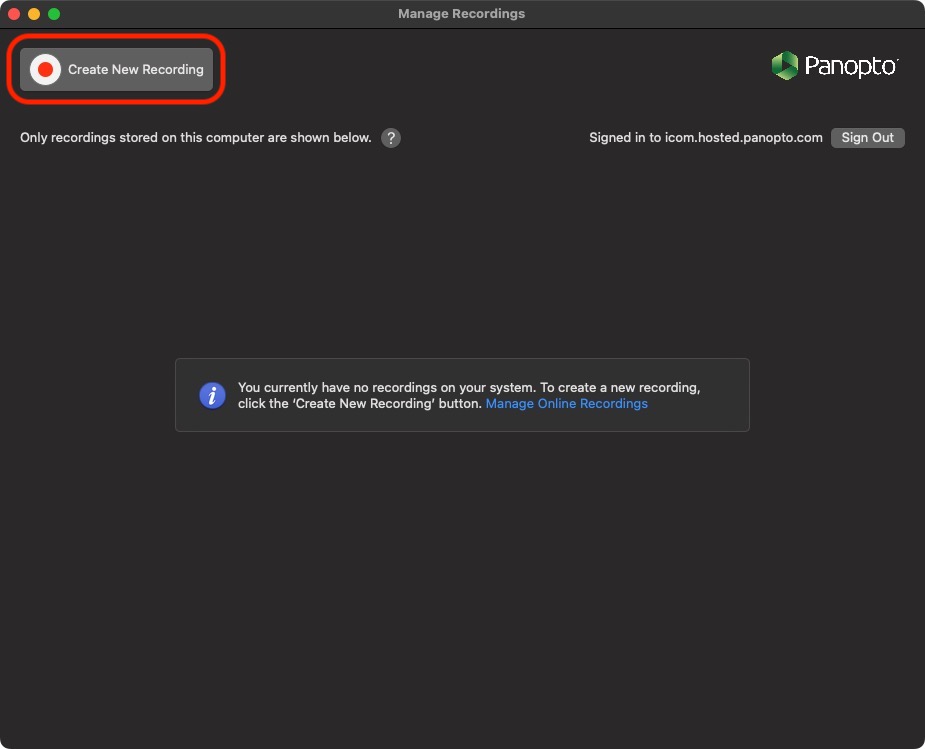 STEP 4
Once you have selected your Primary Source Video, usually the one that is recording you and the secondary source, your desktop or presentation software. Click Record.
STEP 5
Minimize the Panopto Window and begin your presentation.
STEP 6
To end your recording, navigate back to the Panopto application and choose stop.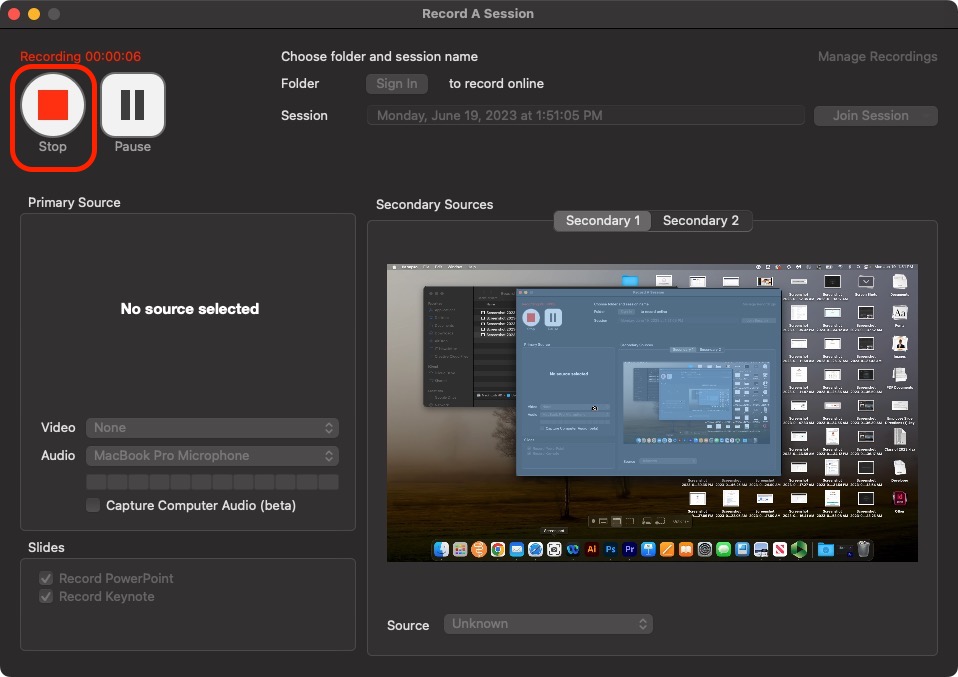 STEP 7
Choose a name for your recording and choose upload. This will upload to your Panopto folder.