Overview
If you don't see a folder called Migrated Files in your Google Drive, you may still be signed in to your idahocom.org account. To use Google Drive with your new @icom.edu account, sign out of your old @idahocom.org Google Drive account in the app.
STEP 1
Open the Google Drive App on your iPad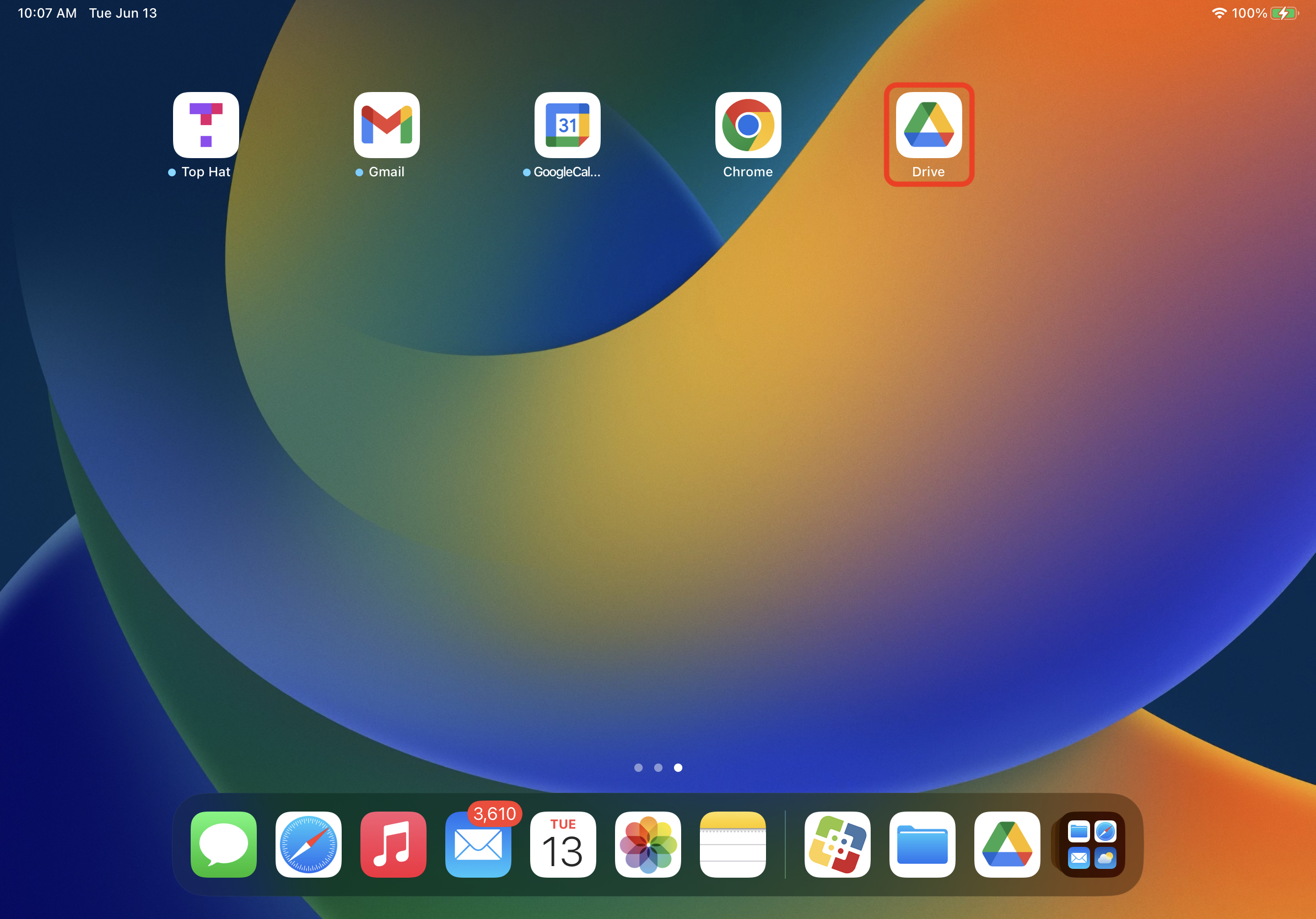 STEP 2
Select your Profile picture or initial in the upper right corner.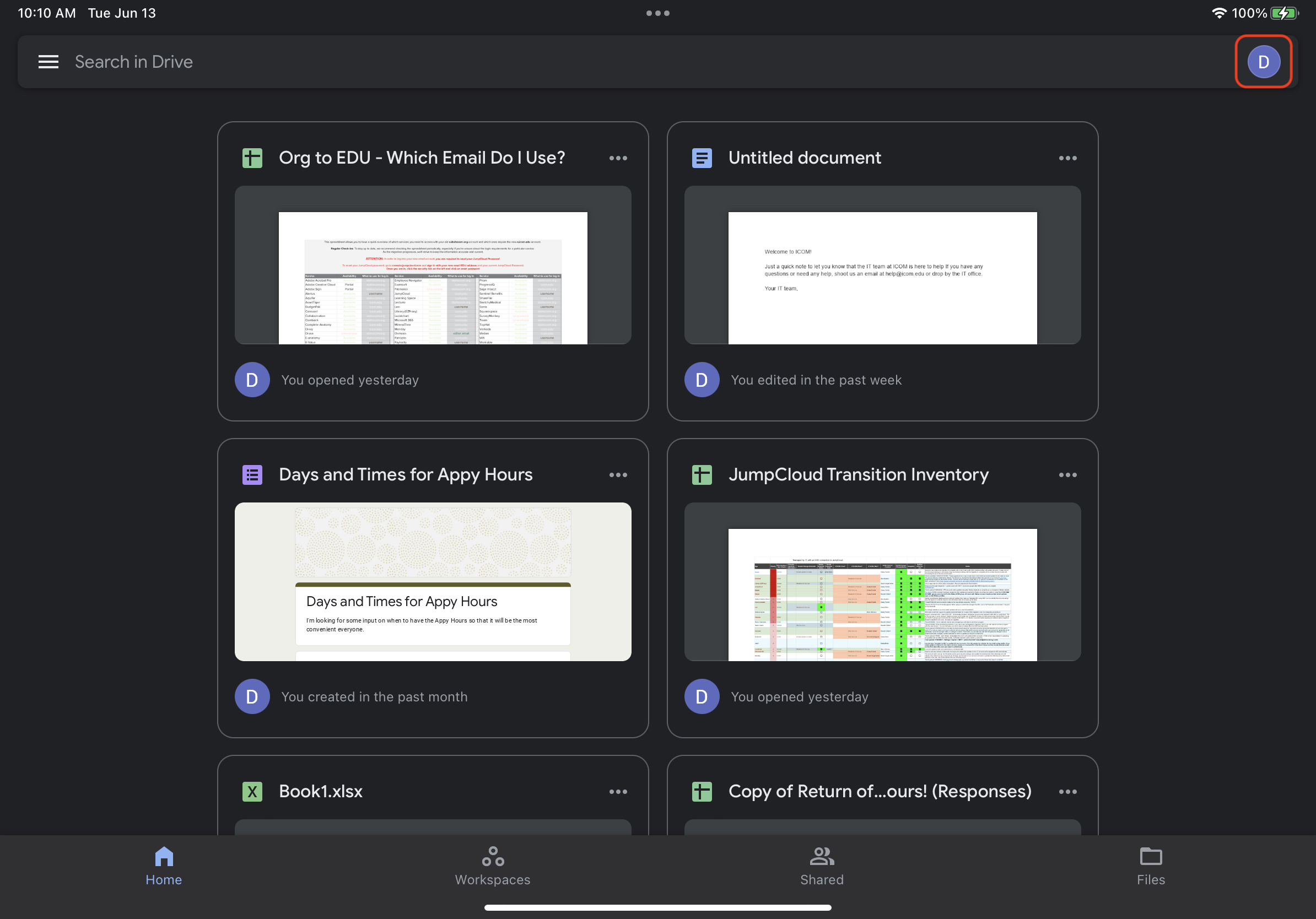 STEP 3
Select "Manage accounts on this device."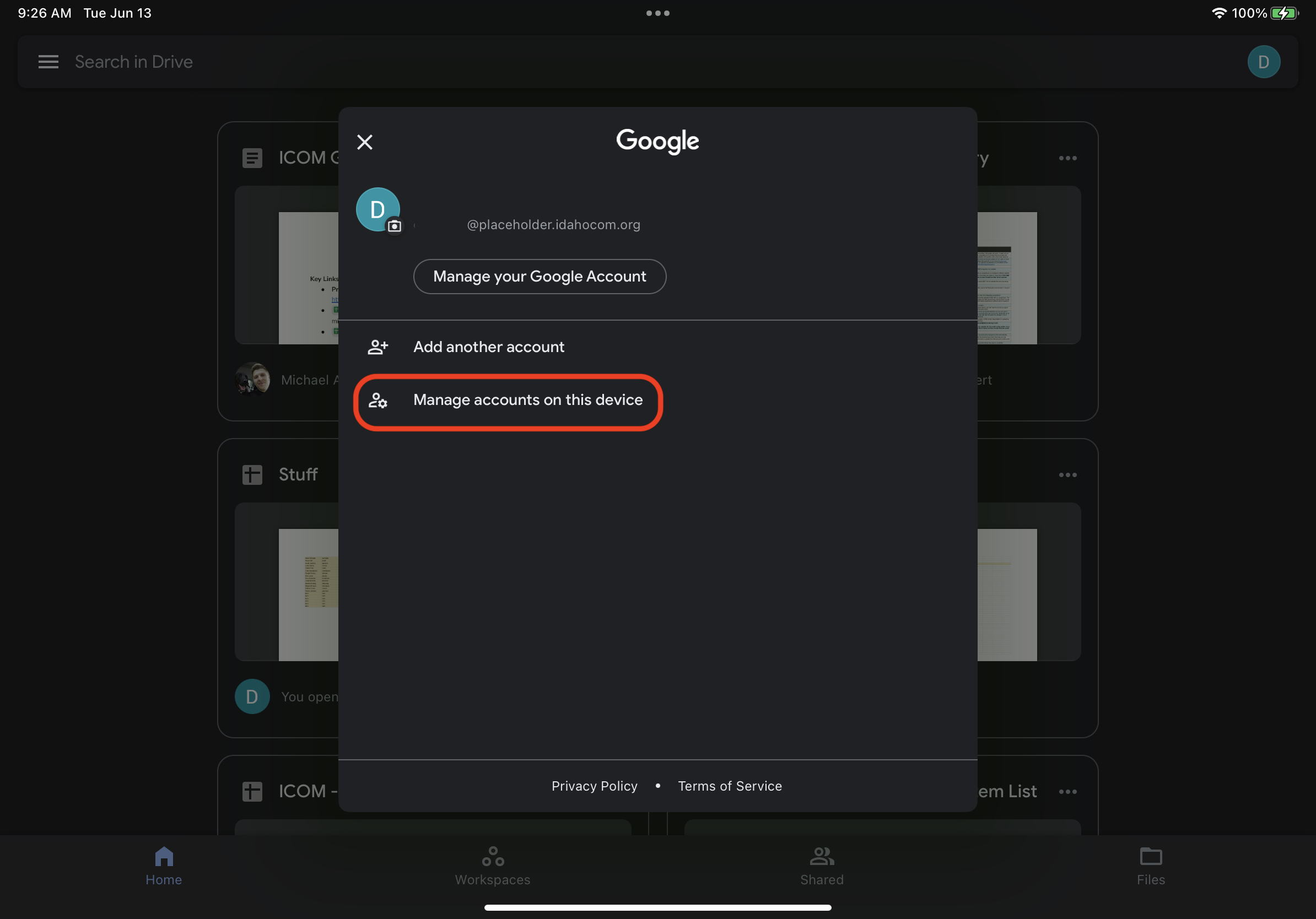 STEP 4
Select "Remove from this device."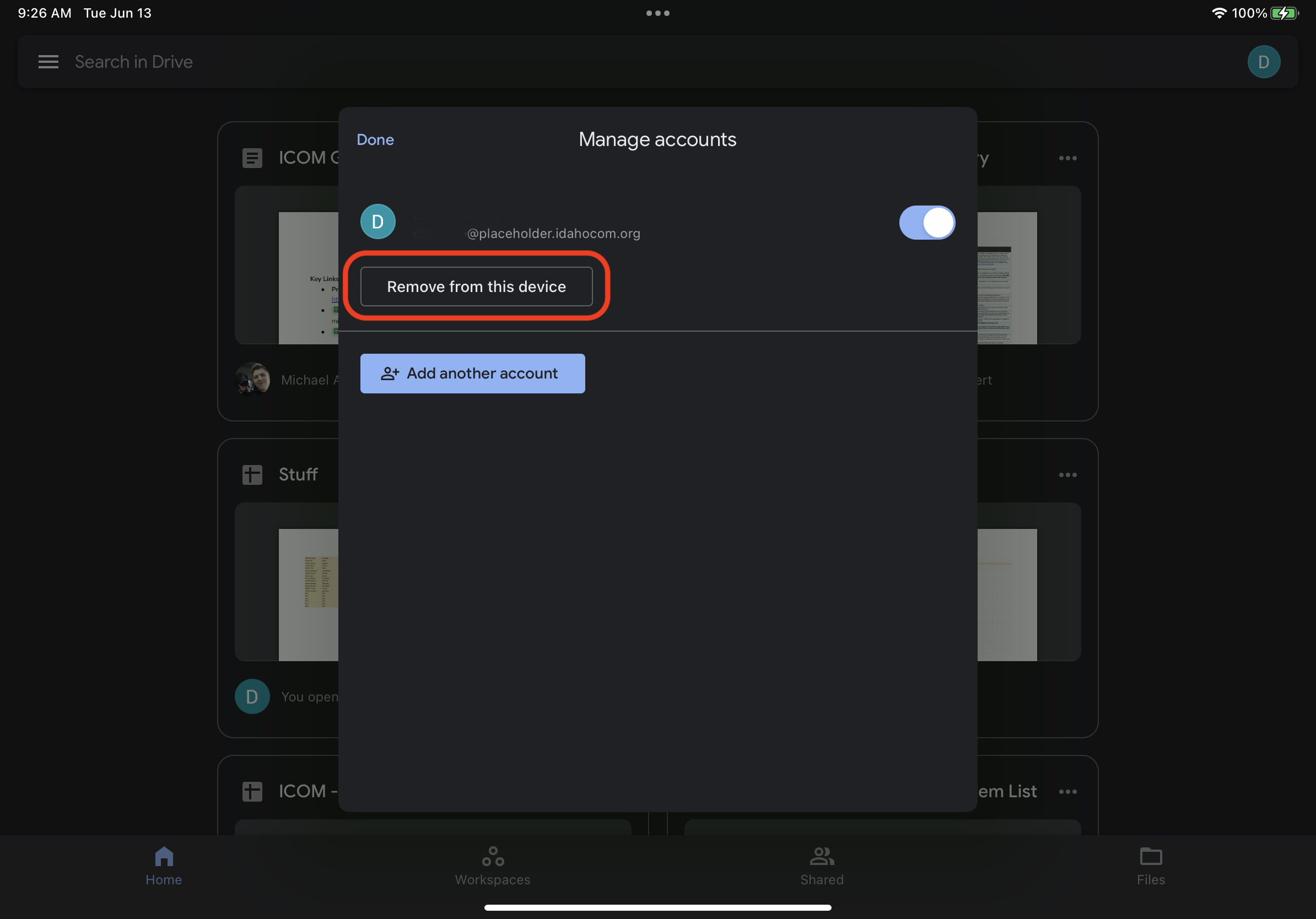 STEP 5
Select "Remove"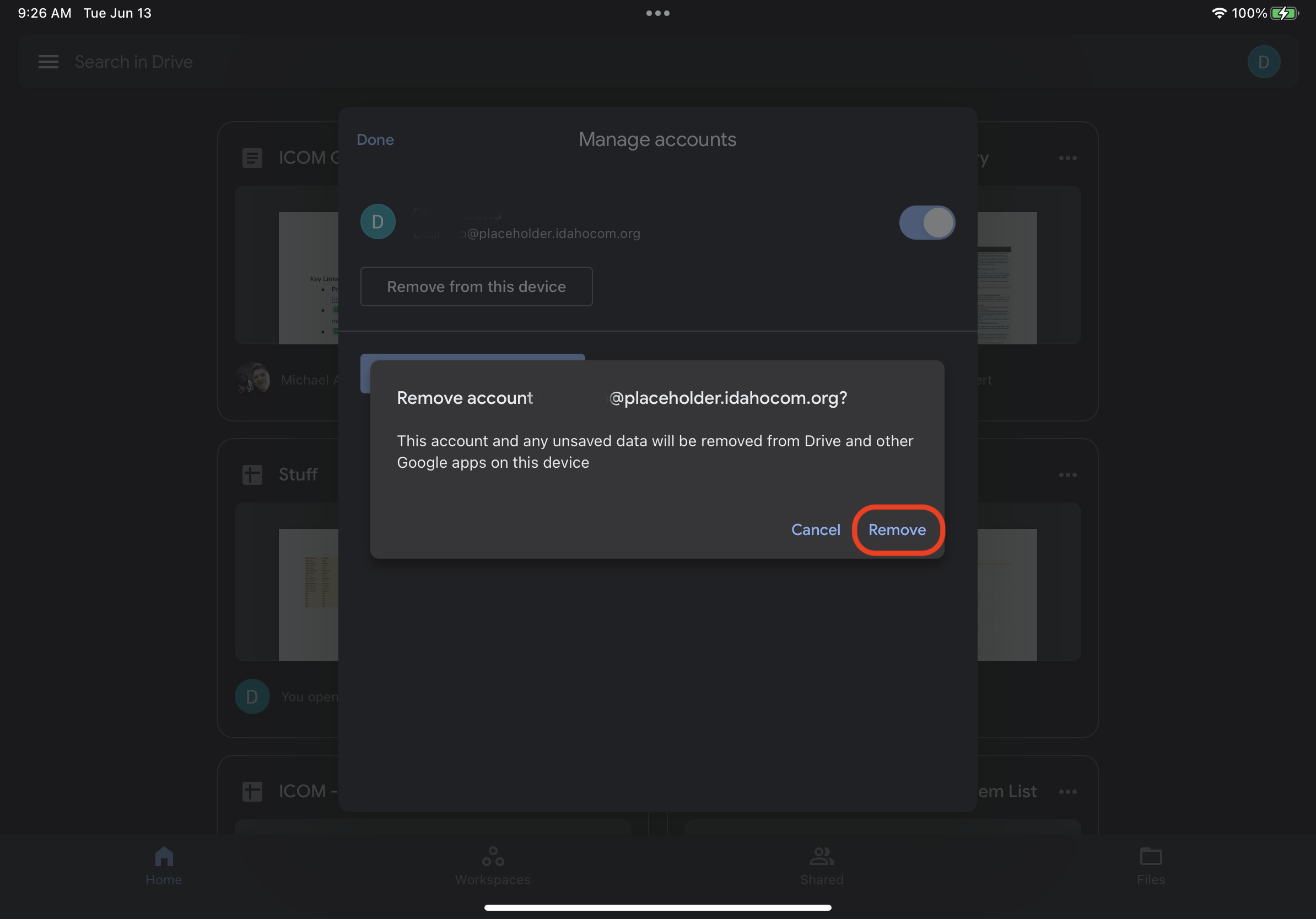 STEP 6
Select "Sign In" to sign in with your @icom.edu account.