Overview
Before the migration to the @icom.edu domain, you will need to export your Gmail filters.
STEP 1
In Gmail select the cog wheel in the upper right of your screen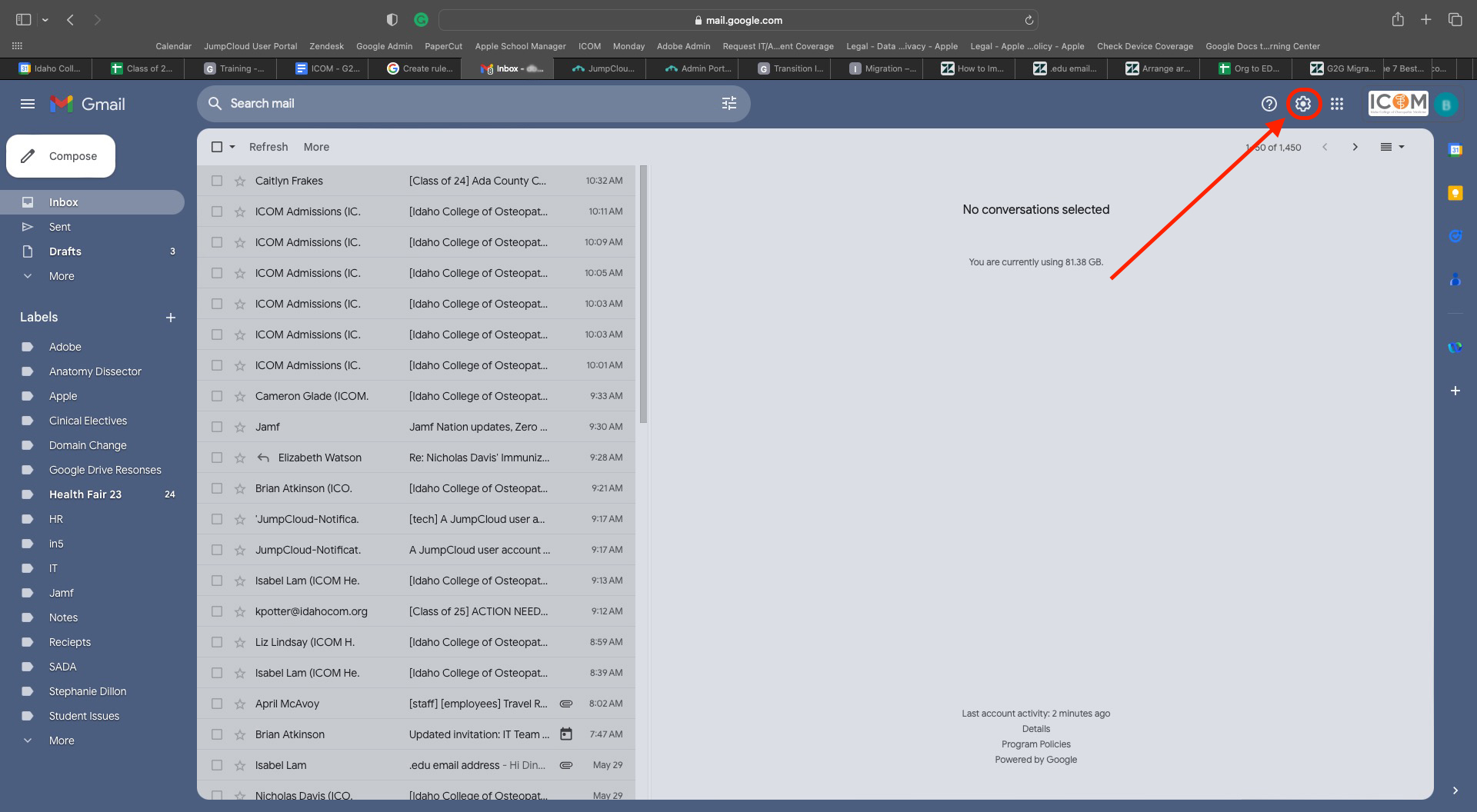 STEP 2
Select "See all Settings"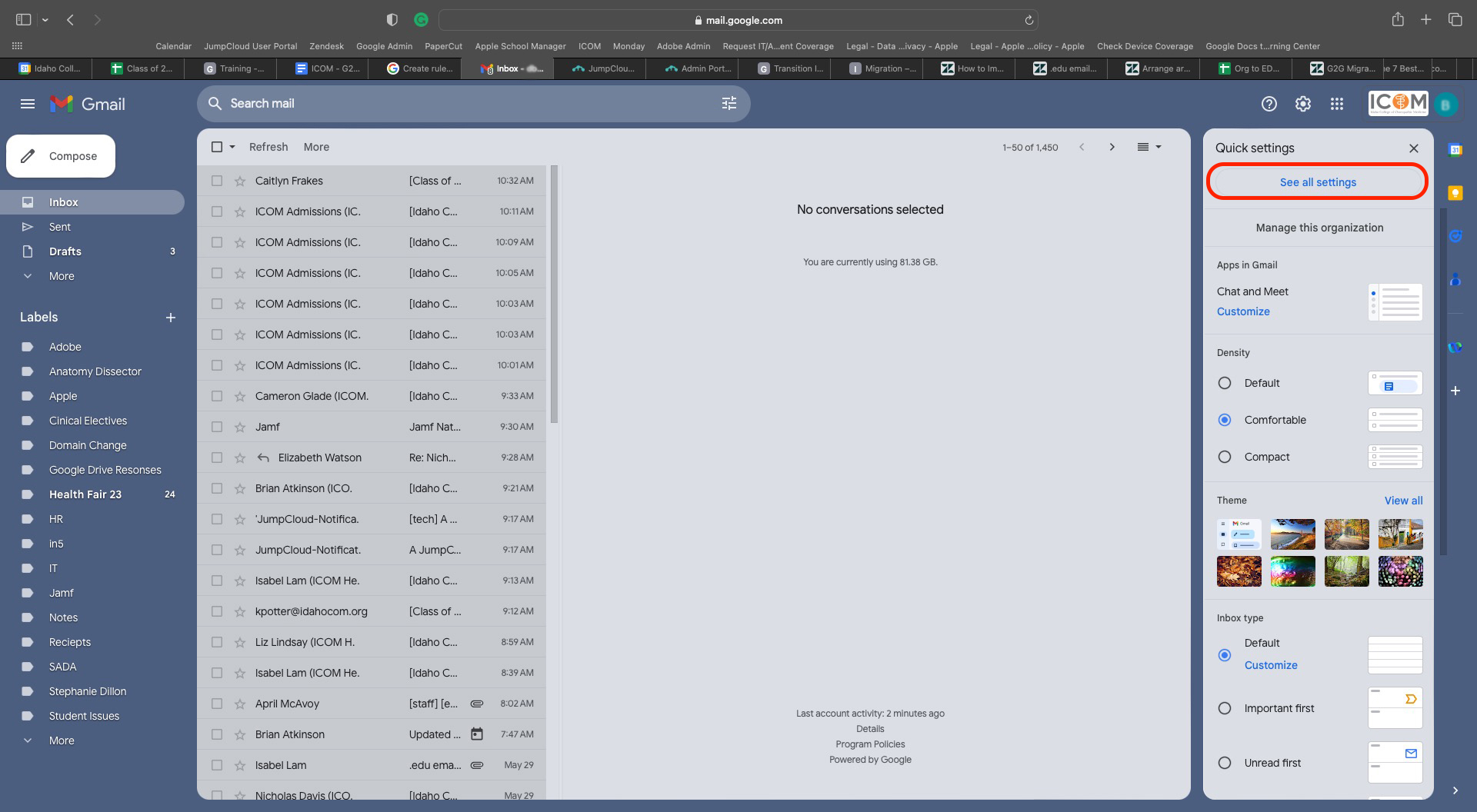 STEP 3
Select "Filters and Blocked Addresses"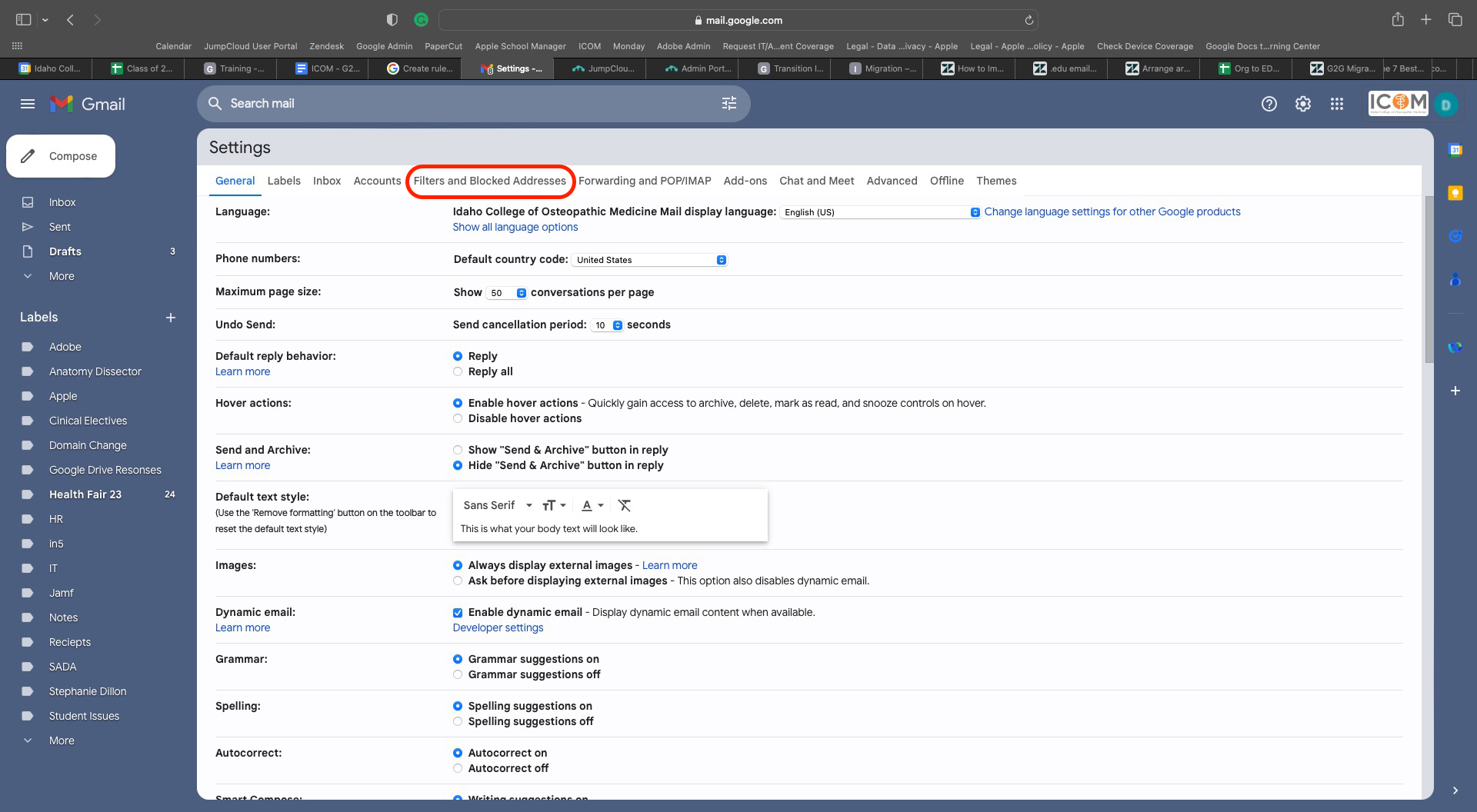 STEP 4
Check the box next to the filters you want to export and select "Export." The file will automatically get saved to your downloads folder.