Overview
Playing a YouTube video during your presentation can be difficult switching between the Keynote and a browser window. By following these steps, the YouTube video will be apart of your presentation and will play right on your slide during the presentation.
Apple Keynote
STEP 1
Go to the slide where you want to insert the YouTube Video.
STEP 2
Across the top middle of the window, select 'MEDIA'.

STEP 3
Select 'WEB VIDEO'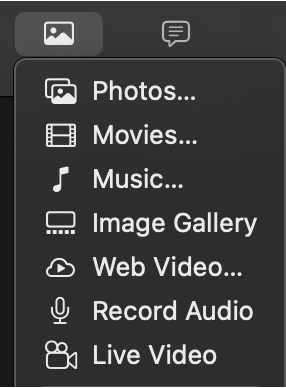 STEP 4
Paste the YouTube URL into the Add Web Video Box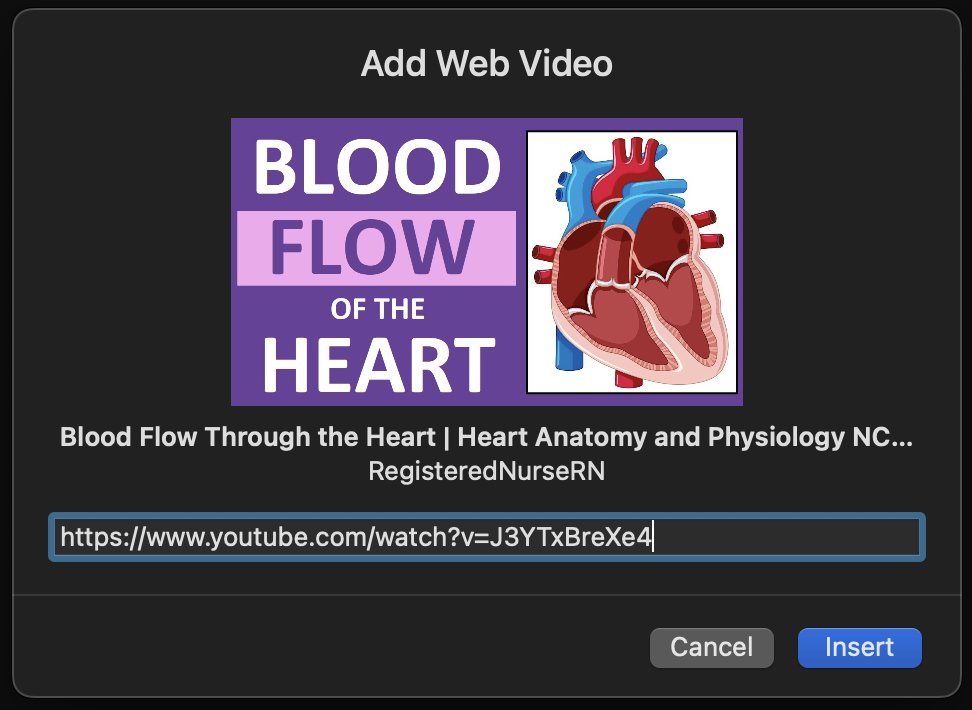 STEP 5
Select 'INSERT'
STEP 6
And now you can adjust the size of the video on your slide