Overview
To share your screen with the displays in the conference rooms and auditoriums, follow these instructions.
STEP 1
Swipe down from the top right corner of your iPad to reveal the Control Center.
STEP 2
Click on the Screen Mirroring section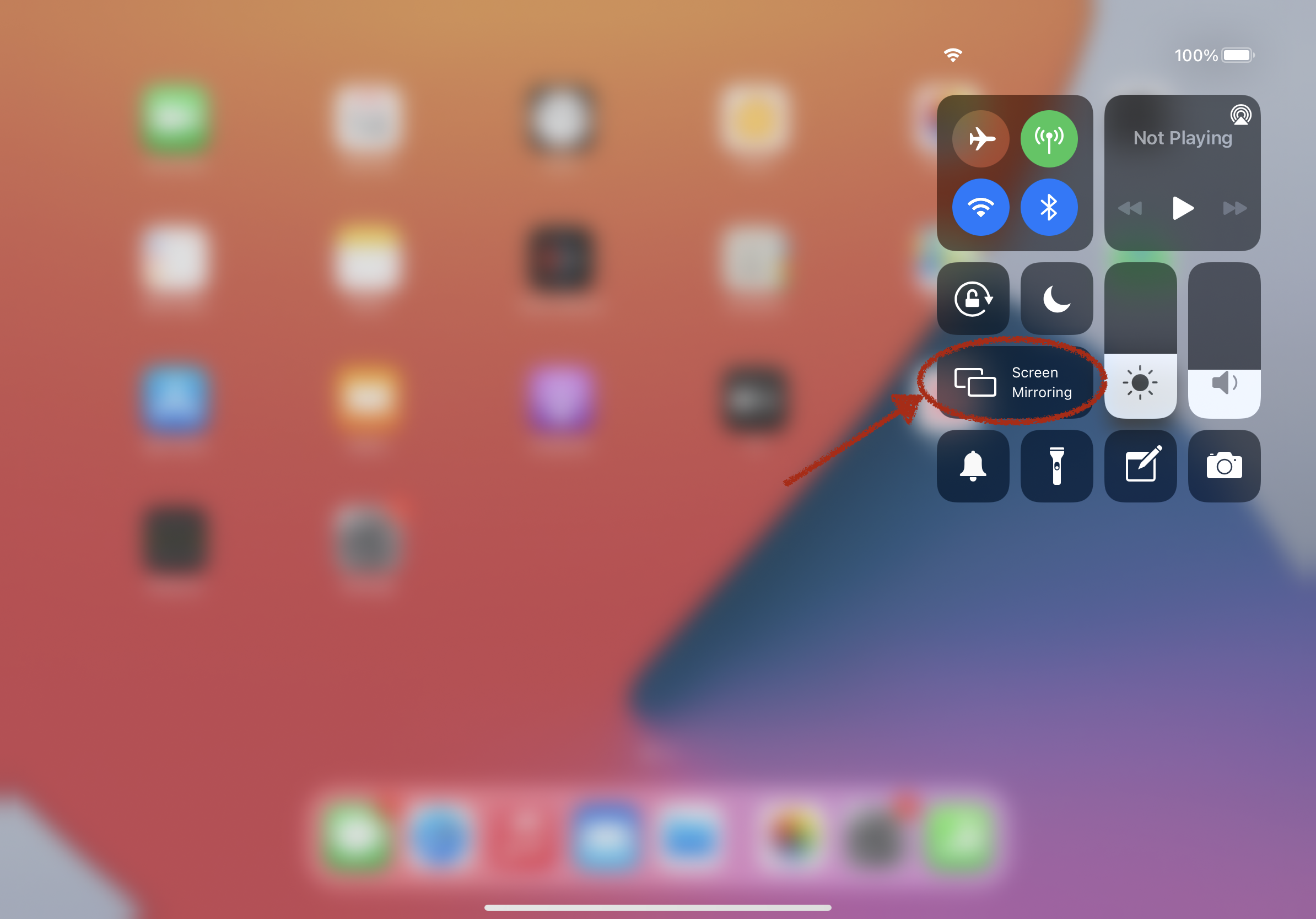 STEP 3
Next, you will see a list of nearby sources to AirPlay. On campus, you will see every Apple TV labeled by room number in the building.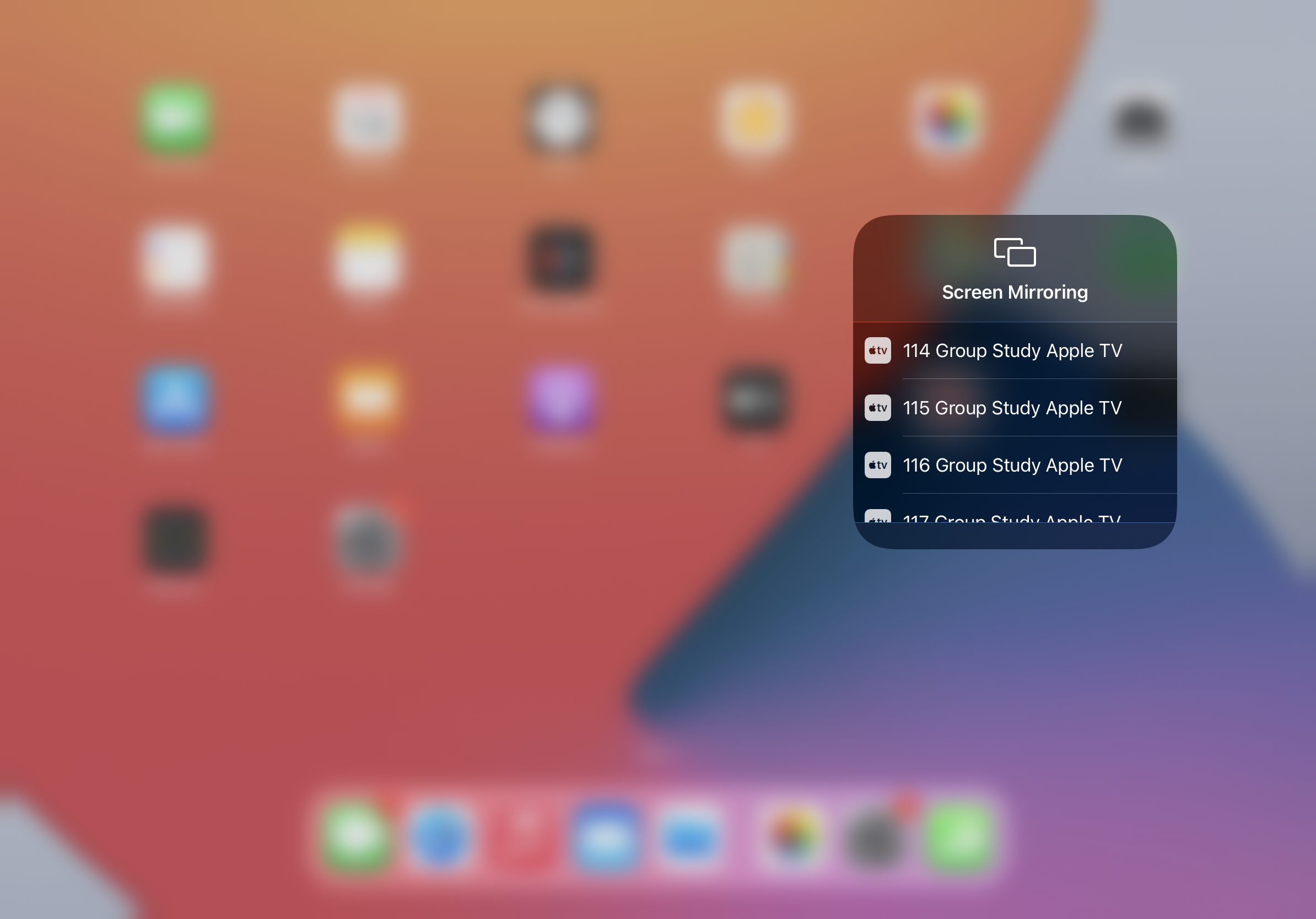 STEP 4
Once you choose your source you will get a prompt on your device to input the AirPlay Passcode.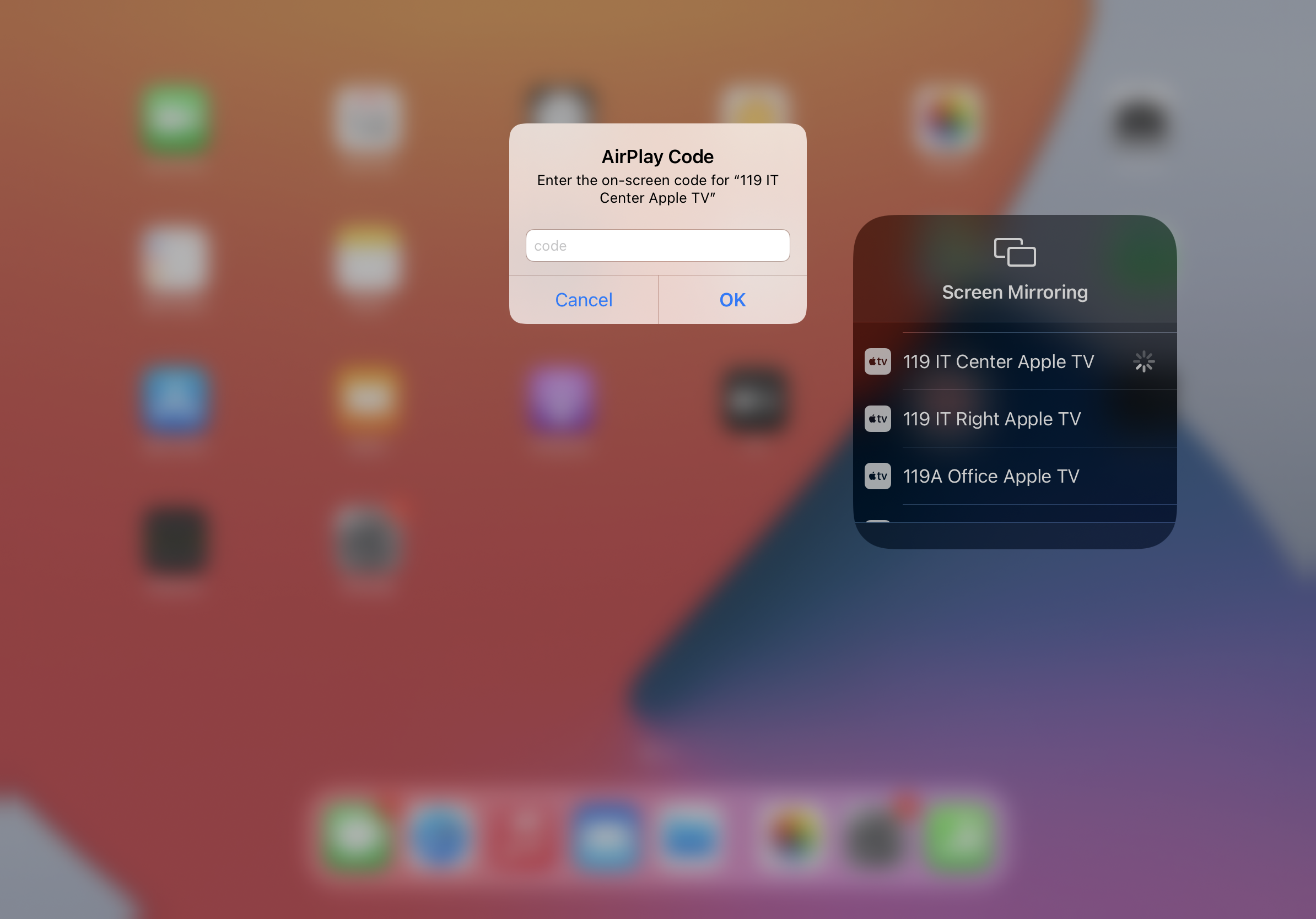 STEP 5
The passcode will be displayed on your AirPlay source.