General instructions for adding an Android phone to ICOM's wifi network
The screenshots were taken on a Samsung phone, so your phone's screen might look different.
STEP 1
To Join, select ICOM in your wifi settings; identity is your Jumpcloud user name, first initial, last name. Password is your Jumpcloud password.
STEP 2
Tap on Select Certificate and Choose Don't Validate.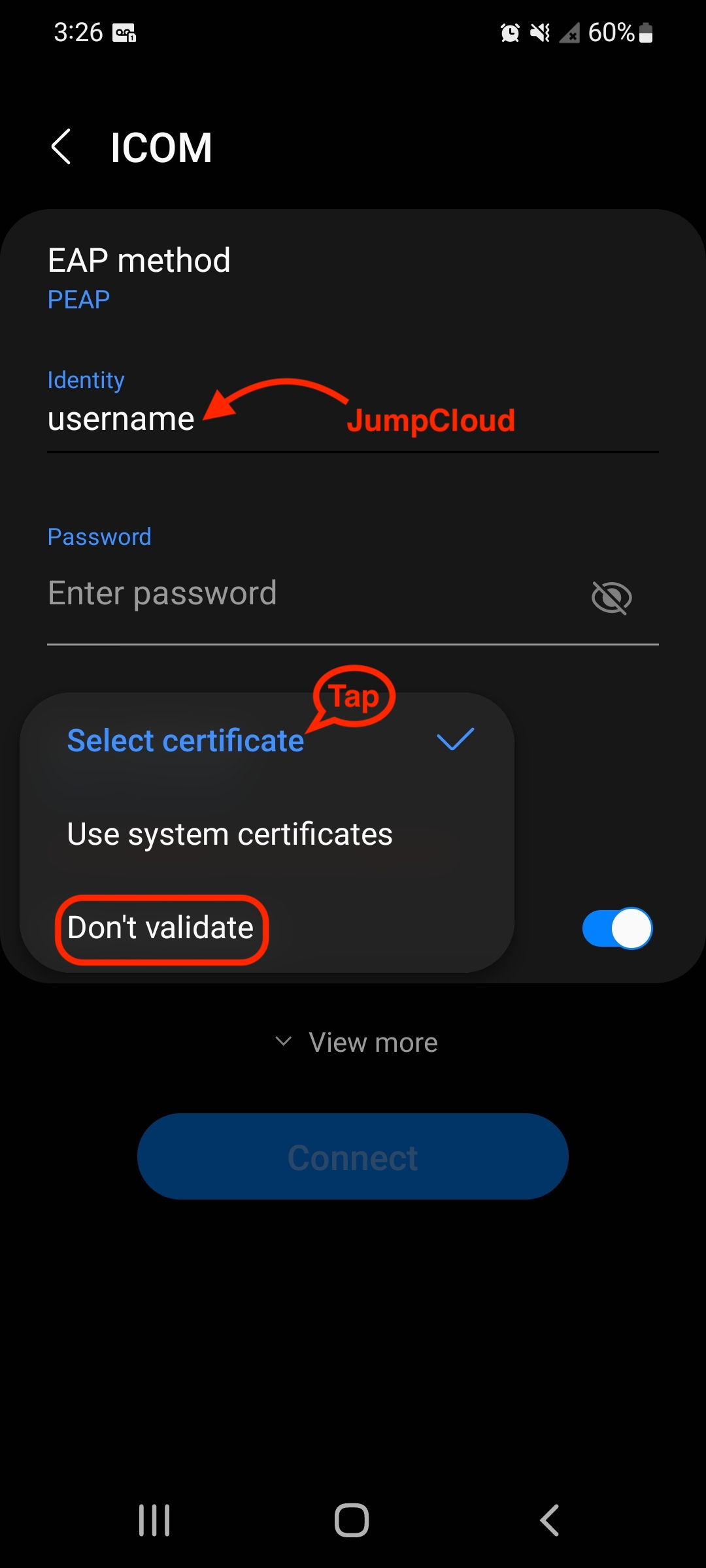 STEP 3
For the majority of people, that is all you will need to do. Sometimes you will need to choose the type of Phase 2 authentication. Choose MSCHAPV2.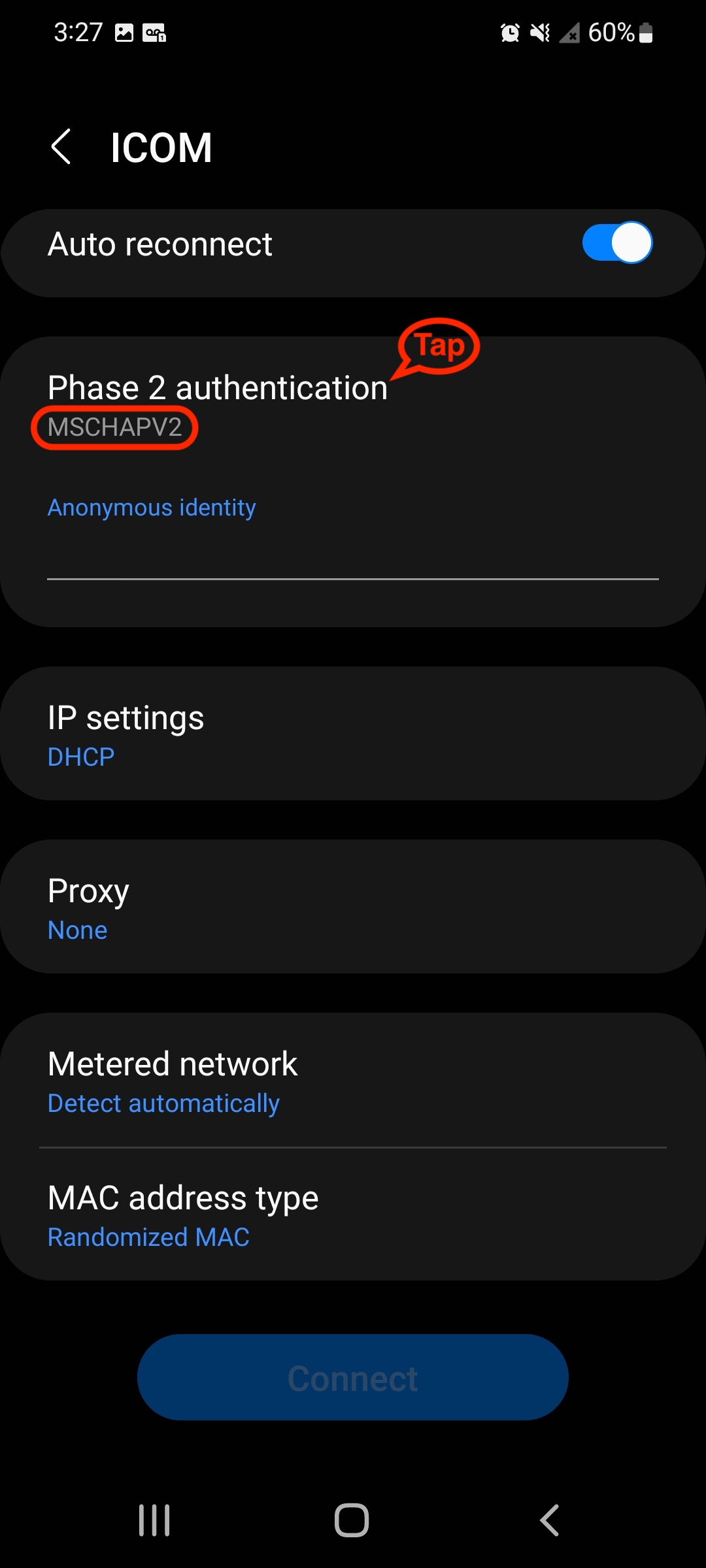 We have found that some newer phones will not connect to our network. They tend to be newer model phones, the newest Google Pixel is one that won't connect. If your phone won't connect you can use the ICOM_Guest network.