Resetting your JumpCloud password from the User Portal:
If you have forgotten your Jumpcloud password or suspect that your password has been compromised, you will need to change your password. Changing your Jumpcloud password changes your password for almost all of your ICOM accounts, including, but not limited to, Email, WiFi, Webex, Microsoft Office, and Panopto. If you have questions about changing your password, email help@idahocom.org or stop by the IT office.
STEP 1
Visit: https://console.jumpcloud.com.
STEP 2
Click Reset User Password.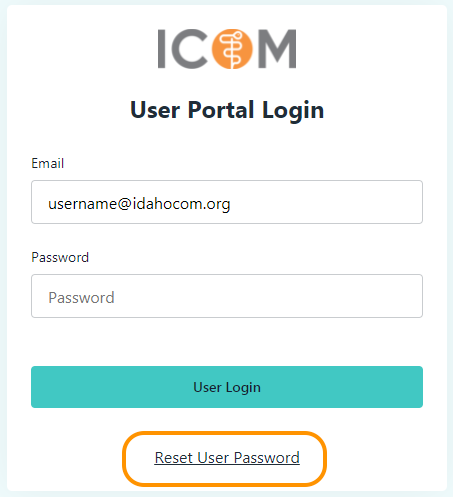 STEP 3
The Reset Password Request page appears.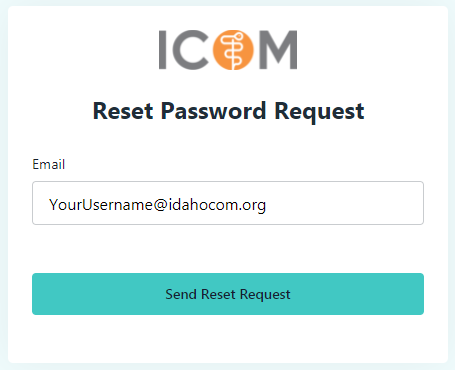 STEP 4
Enter your ICOM email, then click Send Reset Request. You'll receive an email from JumpCloud with instructions for setting a new password.